How is coronavirus affecting fintech funding?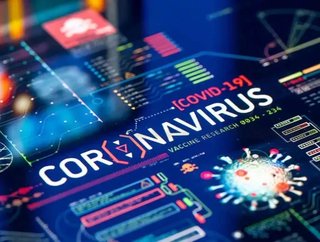 The coronavirus outbreak has coincided with an end to record funding levels and rising valuations for fintechs. What does that mean for the future? Acc...
The coronavirus outbreak has coincided with an end to record funding levels and rising valuations for fintechs. What does that mean for the future?
According to research by CB Insights, fintech deals are "falling quarter over quarter". This, it says, reflects the broader market uncertainty that has arisen as a result of the impacts of the coronavirus pandemic, which continues to affect the global economy. 
Previously, the fintech market has experienced continued growth in recent years, with record levels of funding and rising valuations. For example, CB Insight's State of FinTech: Investment & Sector Trends to Watch demonstrates year-on-year growth in annual global VC-backed fintech deals and financing between 2015 and 2018 - from $17.1bn to $40.8bn respectively. 
180-degree shift
Bucking this trend, CB Insights reports that funding and investment conditions have "undergone a 180 degree shift, and the future of fintech has changed dramatically". 
Data from the start of the year through to the end of March shows that total deals and dollars are down month-over-month, quarter-over-quarter, and year-over-year (see below). 
Looking at the the last three years as an example, CB Insights finds that 2016-17, 2017-18 and 2018-19 all saw between 200 and 300 deals in the months December through to March. In contrast, the same period over 2019 to 2020 shows between 100 and 200 deals. 
This impact is global, too. Rather than the downward shift be confined to one market or region, deals have fallen across several sectors with Asia, Europe and North America set to see the lowest quarterly deal count in many years. 
Fintech future: what next?
With these changes in mind, CB Insights considers the direction that startups and other market participants should take over the next months. They should, with immediate effect, focus on their balance sheets and cash flow management, for example. 
Across the board, investors have taken to liquidating assets in order to fortify their cash positions; fintechs should follow the same approach, says CB Insights, as a pursuit to raise funding in the existing market conditions could lead to further problems. 
The organisation also proposes a broader change in market sentiment. Over the past decade, fintechs have raised large amounts of capital without showing profitability. Now they must direct their focus more to positive cash flow and profitability, says CB Insights. 
In addition, it explains that: "A sustained economic slowdown would reduce consumer and business spending more than what has already occurred. In turn, this would result in less transaction-based revenues for many fintech companies.
"Ultimately, in a frozen economy, fintech companies will have serious financial challenges ahead if they are unable to reduce costs or rely on their balance sheets to get them through this difficult period."
Read CB Insight's full State of Fintech report here. 
SEE MORE:
For more information on all topics for FinTech, please take a look at the latest edition of FinTech magazine.