How to build the next generation of financial services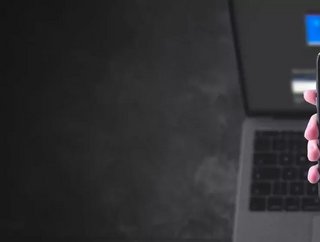 According to 11:FS Group CEO, David M. Brear, fundamental areas of the industry remain broken. He told us what should happen next...
In the latest edition of FinTech magazine we speak with David M. Brear, Group CEO at innovative fintech firm 11:FS.
It was an insightful and fascinating read that set out both Brear's and the company's stall very clearly: digital financial services are only 1% finished, and 11:FS is on a mission to change that.
It is, you will agree, quite the opening gambit.
But Brear is a man of considerable experience in the industry, having previously held positions at Gartner, Lloyds Banking Group, HBOS and more.
At 11:FS, that experience is combined with the world's top banking, fintech and insurance leaders - all of whom are dedicated to transforming traditional financial services from within and building entirely new digital propositions from scratch.
Brear explains that "when we say digital banking is only 1% finished, what we really mean is that with all of the innovations and technological advancements, plus the requirements of consumers and the increasingly competitive landscape, there is still so much opportunity to get better and grow."
In the article, which can be read in its entirety here, Brear precedes to outline how this change can be brought about.
Leadership, bearing in mind his own experience in the sector, is central to the discussion. "Regardless of how smart they are, everyone needs leadership," he explains.
For 11:FS, strong leadership allows the achieving of its vision that the industry continues to repeat the mistake of digitising analogue products and creating experiences that aren't fit for the digital age.
"Some areas of the industry are just decades out of date," Brear explains. "The interesting thing is that many of the big incumbent financial services players are at pretty significant risk of being left behind when it comes to their underlying technology and operational capabilities."
Digital change has been rapid, Brear explains. The pace of technological change, and the growing entry to the market of fintechs and challenger banks, makes the need to bring digital change more pressing.
To bring such change, says Brear, incumbents should move away from 'veneer level' change such as app aesthetics, to a focus on back end change and getting the fundamentals right in the first instance.
Other drivers of change that Brear discusses include a growing shift towards personalisation and customer-centric banking, an increasingly complex and competitive landscape, and the shift for both incumbents and fintechs to a partner-based model.