How banks can use digital innovation to shape the future
By Sudip Lahiri, Head of Financial Services, Europe, HCL Technologies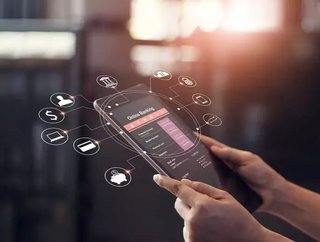 Over the past decade, digital transformation has revolutionised the banking, financial services and insurance (BFSI) landscape, as HCL Technologies' Sud...
Over the past decade, digital transformation has revolutionised the banking, financial services and insurance (BFSI) landscape, as HCL Technologies' Sudip Lahiri explains
While financial firms are implementing digital strategies to stay competitive and relevant, consumer expectations are evolving rapidly. Fintech startups and Big Tech firms have started to fill that gap by offering customers better and more engaging experiences through intuitive, easy-to-use services.
These new players have taken a bite out of the profit margins of the traditional financial firms. Nowadays, those firms have to be innovative and think in a more innovative way if they want to remain relevant.
New-age technologies have presented several opportunities that can ensure sustained growth. Companies can employ social media, cloud, big data and analytics, machine learning (ML) and artificial intelligence (AI) to improve processes, enhance customer experience, and introduce innovative products.
For this, however, they need to rethink traditional innovation models. The new innovation mindset will see banks deploy the right digital strategy to meet their short-term, as well as long-term goals.
Getting innovation off the ground
As banking operations witness a digital facelift, the key word is innovation.
With technologies becoming cutting edge, financial firms are increasingly vying with each other for a greater share of the pie. Furthermore, with newer payment methods, digital wallets, and cryptocurrency growing in prominence, banks find themselves at a precarious crossroad.
To stave off the competition, banks need fintech firms that understand the changing market dynamics and are capable of meeting their digital needs.
Partnering with tech companies can give traditional financial firms a much needed boost. Such partnership enable them to focus on their core capabilities and provide customers with the digital benefits they demand. The tech companies have innovation labs that focus on developing tailored solutions through randomised controlled trials (RCTs), for example, adding value propositions and allowing clients to expand into new areas.
SEE MORE
Tech companies also help banks stay abreast of the risks and compliance needs. Regulations and mandates, such as the Payment Services Directive (PSD) and General Data Protection Regulation (GDPR) are frequently updated to make them exhaustive and robust.
New-age fintech solutions are therefore critical for banks to stay up to date with compliance needs and avoid attracting penalties and corrective actions. As digital technologies help in tying business outcomes with customer journeys, the quality of customer data can play a critical role.
In fact, according to a survey by Ernst & Young, 93% of banks consider improving data quality as their biggest risk management priority for the next three years.
A strategy for cultural transformation
An outside-in approach and gradual transformation of organisational culture are paramount to delivering innovation-driven customer experience. To make this happen in practice, you must track customer trends and customise product and service offerings based on intelliegence you have gathered.
The continuous responsiveness allows organisations to offer personalised services and, ultimately, delight the customer.
In fact, research by BCG suggests that AI can put the data gathered from multiple platforms and channels to use, boosting revenue growth by $300mn for every $100bn of assets held by the bank by creating bespoke experiences for customers.
The actionable insights derived by the combination of AI, big data and analytics are critical to devising products and services that are most sought by the existing customers.
Innovations in robotic process automation (RPA) have seen banks deploy chatbots and voicebots in customer-facing roles. Augmented reality and virtual reality are also expected to elevate customer experience by helping them locate bank branches and ATMs near them.
In due course, further advancements in Internet of Things (IoT) and cognitive computing will help machines communicate with each other and with various stakeholders more independently. Financial firms need to work on achieving full, 360-degree visibility of their customer profiles in order to deliver the holy grail of customer experience: truly personalised services.
A wider cultural impact
Financial services companies have the potential to ensure sustained growth through transforming organisational culture.
The key is to increase digital investments, upskill the workforce, enhance sales and marketing campaigns using insights from analytics, and reinforce processes with partnerships. The same is true for other forms of financial services, such as lending, investing, and saving. With such intrinsic changes, leaders will need to focus on formulating sustainable growth strategies with a long-term vision.
Reimagined business models will then harmonise the power of digital technologies with changing customer needs and the implementation of digital culture within businesses.
For more information on all topics for FinTech, please take a look at the latest edition of FinTech magazine.