How is automation and predictive analysis changing banking?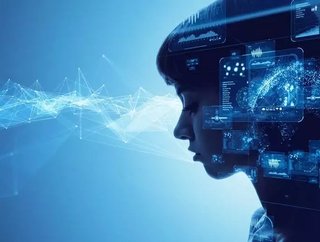 When used together, automation and predictive analytics allow banks to reinvent the customer experience model, says KPMG Digital technology is reshapin...
When used together, automation and predictive analytics allow banks to reinvent the customer experience model, says KPMG
Digital technology is reshaping the banking experience. 
Innovative technologies and new business models such as digital banking, open banking and a shift to mobile-first financial services provide new opportunities for banks. 
These include, according to KPMG, the ability to modernise while becoming better, stronger and more trusted by customers. 
In its The Future is Open: Reshaping the Banking Experience report, the consulting firm considers the key technologies and trends driving the evolution of the industry. 
Technology and customer experience
On automation, KPMG discusses how the technology is enabling banks to improve customer experience and allow for a more customer-centric approach. 
There is, it says, a balance to be struck when approaching automation - particularly in terms of robo advisors, chatbots and automated customer services models. 
For example, both incumbents and fintechs soon realised through experimentation that a pure digital advisor model was not viable: margins were too low and few customers were willing to engage solely with an automated bot. 
Rather, KPMG explains, banks, fintechs and other institutions are experimenting with how automation and predictive analytics can assist human workers with becoming more effective, and give customers a better experience. 
Examples of this include a more focused and personalised approach to selling products. For example, rather than blanket selling a new or existing innovation, banks are using intelligent platforms to leverage customer data in a better way. 
This, in combination with machine learning and automation, lets employees guide customers to specific products that suit their requirements.
This can get even smarter when predictive analytics come to the fore. Here, technology scrapes the entire ecosystem, says KPMG, to "accurately predict when customers will need certain products and how they will want to engage with them". 
Intelligent finance
Aside from products, automation and predictive technologies can also be used for personal financial management services that allow customers to better understand their finances. 
Here, predictive engines make suggestions based on a user's financial goals, stated ambitions and so forth to accurately model and provide solutions for future financial needs. 
Other applications for predictive tools, KPMG explains, include delivering customer insights, automating the prediction of ATM downtime, branch utilisation models and operational performance. 
It outlines four key areas on which bank executives should focus in order to shift their organisations towards predictive models:
Data management: specifically, how to incorporate external data sources to provide a holistic view of customers
Customer experience: focus on connecting back end data to front end interactions so they customer experience yields the best results
Employee adoption: ensure that employees are not resistant to adoption of automation by building awareness of the value brought by the technology
Innovation ecosystem: consider carefully how to develop a data and technology ecosystem to gain maximum value but maintain a flexible market position.
Read more about the technology trends shaping banking, according to KPMG, here.