"House of Klarna" pop-up opens to the UK public today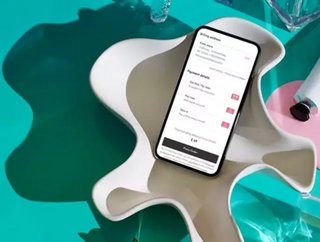 Today the pay-later platform, Klarna, has opened its pop-up store in Manchester to the public. The event follows on from the successful event in Co...
Today the pay-later platform, Klarna, has opened its pop-up store in Manchester to the public. The event follows on from the successful event in Covent Garden, U.K, back in June 2019. Users of the platform can congregate at 35 Kings Street, Manchester, M2 7AT, where major partners of the brand such as ASOS, Oliver Bonas, Topshop, Topman, House of Holland, Missguided, BEAUTY BAY, My Protein and Schuh will showcase products and services.
A 'smoooth' experience 
The event is not only set to create further publicity for Klarna and its partners by devoting 10 days to talks, beauty and lifestyle sessions, but to act as something of a shrine to design and great customer experiences. 
Events across the three-story building will include a number of free beauty treatments, styling sessions with the aforementioned partners and yoga, but it will also invite c-suite executives of these companies to speak on their careers. Henry Holland is due to speak this evening at the Pop-up on his career at House of Holland. 
You can head over to 'House of Klarna' for the full list of events. 
Sara Morris, Senior Press & Marketing Officer at Oliver Bonas, commented: "We are so excited to join Klarna in Manchester for the 'House of Klarna'. We believe that design has the power to positively affect how people feel and with Klarna's understanding of how to create a first-class customer experience, we're excited to present OB at the 'House of Klarna'. As the only brand showcasing furniture at the pop-up, we can't wait to welcome shoppers into our home for ten days".
SEE MORE: 
Eve Williams, Brand Experience Director at ASOS said: "At ASOS we want to give our customers the best choice in everything we do; whether that is in the broad range of ASOS Design and branded products, smooth and fast delivery options or payment options.  We know these are all important to our customers and we look forward to bringing them to life with Klarna's fun event in Manchester".
A great year for Klarna
2019 has been a strong year for Klarna as the platform has processed 12mn transactions in the last year alone, according to its report. 50,000 users a week are opting to 'pay-later' through Klarna. The company, which was founded in 2005 now holds a post money valuation of US$5.5bn, making Klarna the largest fintech in Europe. 
Luke Griffiths, General Manager at Klarna UK, commented on the news: "The growth we've seen since launching in the UK has been astounding, but I'm particularly proud of what we've been able to achieve in the last 12 months. Not only have we grown exponentially in terms of volumes and partners, but we've also grown our footprint across the UK with the launch of our Manchester office earlier this year. 
We know that customers love the flexibility and convenience that comes with alternative payments, and by delivering the best possible experience to shoppers, we've been able to partner with some remarkable brands and retailers in the UK. There are a number of significant announcements in the pipeline and I'm confident we'll continue to go from strength to strength." 
 
The pop-up will be open to the public until 13. October. 
All images: Klarna
For more information on all topics for FinTech, please take a look at the latest edition of FinTech Magazine.
Follow us on LinkedIn and Twitter.