Grab ranked the most well-funded private fintech startup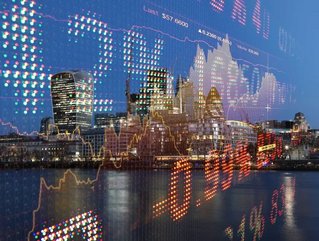 According to data compiled by Buy Shares, Grab is the most well-funded private fintech startup in the market with a total of US$9.65bn...
According to data compiled by , is the most well-funded private fintech startup in the market with a total of US$9.65bn.
A mobile remittances and e-wallet company originating from Singapore, Grab is spearheading the move towards a cashless economy by consolidating in-store shopping, ride-hailing, food deliveries and fund transfers all on one platform. 
Furthermore, to provide it with an additional $3bn cash injection. 
Estimating that the cumulative amount generated by the top 10 fintechs sits at $20.9bn, Buy Shares' list includes some well-known names in the sector such as:
How is fintech funding changing?
Assuming the Alibaba deal goes through, Grab will have accrued more funding than the top 10's nine other companies combined. The multi-faceted nature of its platform could account for this; the others specialise in a particular field (insurance, digital banking, accounting, etc).
However, according to recent research by , this large investment could be an anomaly in the context of a broader issue: an overall reduction in fintech funding generally. 
"In a matter of weeks, venture capital funding for fintech companies went from surplus to scarcity. After growing more than 25% a year since 2014, investment into the sector dropped by 11% globally and 30% in Europe in the first half of 2020, compared to the same period in 2019," said the report.
As such, McKinsey advocates a more flexible approach that takes into account the changes COVID-19 has introduced to the market, namely a shift towards digitally-focused business models, adapting to risk management and increased collaboration with incumbents.
Prominent examples of these successful strategies have made headlines, including for easier cross-border transactions, , and .
As many industries have learned, fintech will need to evolve with the times to avoid obsolescence. If Grab's success is an anomaly and not a trend, COVID-19 could be the catalyst for equalising the playing field.