The future of lending: how technology continues to shape the finance industry
5 min
New technology and increased competition between traditional banks and fintechs continue to define the financial landscape in the UK. The explosion of n...
New technology and increased competition between traditional banks and fintechs continue to define the financial landscape in the UK. The explosion of new market entrants is having a huge knock-on effect for the lending industry. Figures show promising results for tech investment across Europe in 2019, with significant growth in fintech – one of the fastest growing tech industries, according to a new report by Atomico.
The rise of fintech
The UK has established a strong lead in innovative financial products that account for 50% of capital investment in European fintech in 2018-19. Fintech lending platforms have become increasingly popular with consumers because they are able to provide better financial options for customers who feel they have been underserved, and often overcharged, by traditional banks. 
However, the competition between the financial players is becoming more nuanced since the services that fintechs provide have matured, and instead, they have begun to work with the banks to develop products they, or their customers, find useful. 
Fintechs, have been given a stronger foothold still, because they don't have the legacy of bulky infrastructure, which means they can be more efficient, and often, they have the most up-to-date technologies to gather customer and market insights quickly. This also allows them to successfully break through the traditional finance market because they understand what their customers value, and care less about, and have the dexterity to deliver new features quickly within an engaging UX. 
Banks are increasingly looking to copy the formulas used by the fintechs – but as adjacencies to their core business, such as Bo, RBS's challenger bank brand – rather than reform their legacy brand propositions. As a result, it has – and will continue to – become commonplace for new and established financial players to form strategic partnerships.
New technologies helping banks to become more customer-centric 
The future of lending will continue to be defined by the development of technology within the sector and the way it is applied by the fintech industry – the success of which, up to now, is largely owed to its specific targeting of newer groups of consumers who prefer to do things virtually. 
Open banking and PSD2 standards have also led to the creation of new technologies that allow third parties to safely and securely access customers' current account data at their request. This means there's a big opportunity for more fintechs to plug into traditional banks and build new services that are useful for customers. Put into practice, it also allows adopters to present their customers with the best tailored offers available to them. Some banks are also developing solutions to target thin-file customers, using technology that helps to monitor various alternative sources of information on creditworthiness, for example, paying rent and utilities on time.
AI and machine learning will continue to play a major role in the future of lending decisions. Both have emerged in the personal finance market in recent years and are driving change in the way that the sector operates. From a business perspective, both present numerous opportunities for brokers to become much more customer-centric, significantly enhancing the customer lending experience by combining the speed and precision of technology with the human touch. This creates solutions that are much more tailored to the customer's needs based on learnings from large data sets. 
Extending lending options to perennially underserved groups
These technologies will also continue to benefit consumers who have struggled in the past to establish credit, either because they don't have recent credit, or may not have credit at all. Using machine learning it is now possible to target these consumers, conducting risk assessments that accurately predict credit scores which will allow underserved groups to present themselves with credit profiles in the future. 
SEE MORE: 
Looking to the future
The industry is undergoing rapid change and it's exciting to see the radical innovation that fintech is bringing to the table.
There is a certain degree of hype around AI and machine learning technologies and, of course, there are risks involved with adopting them prematurely and without a proper measurement of results. It is also important to bear in mind, that while these technologies bring about this next phase in the evolution of financial services – and indeed, the future of lending – the importance of human touch should not be overlooked.
The modern finance market is crowded with options and choice, and customers often lack sufficient support and guidance. At Freedom Finance we strive to offer our customers clarity, not just endless choice. As systems will undoubtedly become more self-managing, employing the right blend of technology and human support to make these important decisions easier and clearer will be vital.
About Brian Brodie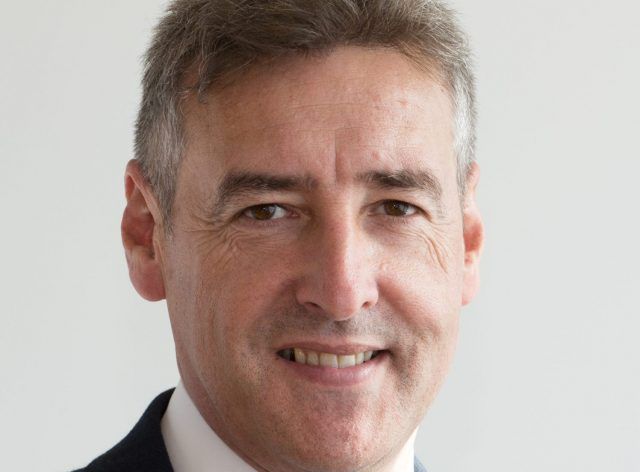 Brian Brodie is Group Chief Executive at Freedom Finance with 37 years of experience in the personal finance industry.
Brian was appointed CEO at Freedom Finance, after a long-standing career with a number of well know financial institutions including, Halifax, Royal Bank of Scotland and Virgin Money.
He was brought on board to develop the loan broker into a more diverse and digitally focused platform, in an attempt to catch the next phase of digital evolution. During his time at the business, his team have secured various notable partnerships to provide services for household brands including AA, Asda Money, Admiral and Purplebricks.
For more information on all topics for FinTech, please take a look at the latest edition of FinTech magazine.
Follow us on LinkedIn and Twitter.
Robinhood faces $35mn fine from New York DFS
2 min
Robinhood announced it had reached a 'settlement' with regulators and is on target for a $35bn valuation for its initial public offering
The renegade trading platform, Robinhood, which was central to the GameStop shares frenzy earlier this year, faces a US$35mn fine from New York financial regulators.
The company's crypto division was issued with a wrist slap in 2020, following the red flagging of several "matters requiring attention". Robinhood revealed it had reached a settlement with the New York State Department of Financial Services regarding the issues, which related to "alleged violations" of cybersecurity and anti-money laundering rules.
Robinhood valuation
The news follows on from the announcement earlier this week that the trading platform favoured by armchair investors, which almost broke Wall Street earlier this year, has an expected valuation of $35bn following its IPO.
Critics of the platform say Robinhood encourages "risky behaviour" among inexperienced (armchair) investors. The app has also been criticised for not informing customers that much of its profits are generated by routing their trades to Wall Street firms taking the other side, or so-called "payment for order flow."
Robinhood said last month they expected the DFS fine to be at the $15mn mark, adding it would be "the bottom of the range for our probable loss in this matter". The $35mn penalty is on top of the record $70mn Robinhood incurred from US financial regulator FINRA in June, for "lax vetting and outages."
However, the settlement indicates the company's IPO will go ahead as planned, despite initial concerns the investigation could see the float delayed until later this year.
Robinhood floats imminent
Despite the regulatory hiccups, Robinhood priced its IPO between US$38-US$42 per share, giving the platform the US$35bn valuation and analysts predict the firm's debut on the Nasdaq could occur as early as next week.
Reports suggest that 55 million shares will be offered. Robinhood founders, Baiju Bhatt and Vlad Tenev are also set to sell 2.63 million shares.
Robinhood democratising investment
Launched in 2013 by Tenev and Bhatt, who were Stanford University roommates, Robinhood's founders will retain most of the voting rights after the IPO. Bhatt reportedly holds 39% of the voting power of outstanding stock, while Tenev holds 26.2%.
The online brokerage, which came under fire for its handling of the GameStop trading debacle, which saw the platform limit stocks to investors, states its mission is to "democratise" investing and is one of the most highly anticipated IPOs of the year.
Robinhood was valued at $11.7bn in autumn 2020 following a private equity funding drive. The new valuation will mean represent a three-fold increase in the company's market value in less than 12 months.