The future of lending: how technology continues to shape the finance industry
5 min
New technology and increased competition between traditional banks and fintechs continue to define the financial landscape in the UK. The explosion of n...
New technology and increased competition between traditional banks and fintechs continue to define the financial landscape in the UK. The explosion of new market entrants is having a huge knock-on effect for the lending industry. Figures show promising results for tech investment across Europe in 2019, with significant growth in fintech – one of the fastest growing tech industries, according to a new report by Atomico.
The rise of fintech
The UK has established a strong lead in innovative financial products that account for 50% of capital investment in European fintech in 2018-19. Fintech lending platforms have become increasingly popular with consumers because they are able to provide better financial options for customers who feel they have been underserved, and often overcharged, by traditional banks. 
However, the competition between the financial players is becoming more nuanced since the services that fintechs provide have matured, and instead, they have begun to work with the banks to develop products they, or their customers, find useful. 
Fintechs, have been given a stronger foothold still, because they don't have the legacy of bulky infrastructure, which means they can be more efficient, and often, they have the most up-to-date technologies to gather customer and market insights quickly. This also allows them to successfully break through the traditional finance market because they understand what their customers value, and care less about, and have the dexterity to deliver new features quickly within an engaging UX. 
Banks are increasingly looking to copy the formulas used by the fintechs – but as adjacencies to their core business, such as Bo, RBS's challenger bank brand – rather than reform their legacy brand propositions. As a result, it has – and will continue to – become commonplace for new and established financial players to form strategic partnerships.
New technologies helping banks to become more customer-centric 
The future of lending will continue to be defined by the development of technology within the sector and the way it is applied by the fintech industry – the success of which, up to now, is largely owed to its specific targeting of newer groups of consumers who prefer to do things virtually. 
Open banking and PSD2 standards have also led to the creation of new technologies that allow third parties to safely and securely access customers' current account data at their request. This means there's a big opportunity for more fintechs to plug into traditional banks and build new services that are useful for customers. Put into practice, it also allows adopters to present their customers with the best tailored offers available to them. Some banks are also developing solutions to target thin-file customers, using technology that helps to monitor various alternative sources of information on creditworthiness, for example, paying rent and utilities on time.
AI and machine learning will continue to play a major role in the future of lending decisions. Both have emerged in the personal finance market in recent years and are driving change in the way that the sector operates. From a business perspective, both present numerous opportunities for brokers to become much more customer-centric, significantly enhancing the customer lending experience by combining the speed and precision of technology with the human touch. This creates solutions that are much more tailored to the customer's needs based on learnings from large data sets. 
Extending lending options to perennially underserved groups
These technologies will also continue to benefit consumers who have struggled in the past to establish credit, either because they don't have recent credit, or may not have credit at all. Using machine learning it is now possible to target these consumers, conducting risk assessments that accurately predict credit scores which will allow underserved groups to present themselves with credit profiles in the future. 
SEE MORE: 
Looking to the future
The industry is undergoing rapid change and it's exciting to see the radical innovation that fintech is bringing to the table.
There is a certain degree of hype around AI and machine learning technologies and, of course, there are risks involved with adopting them prematurely and without a proper measurement of results. It is also important to bear in mind, that while these technologies bring about this next phase in the evolution of financial services – and indeed, the future of lending – the importance of human touch should not be overlooked.
The modern finance market is crowded with options and choice, and customers often lack sufficient support and guidance. At Freedom Finance we strive to offer our customers clarity, not just endless choice. As systems will undoubtedly become more self-managing, employing the right blend of technology and human support to make these important decisions easier and clearer will be vital.
About Brian Brodie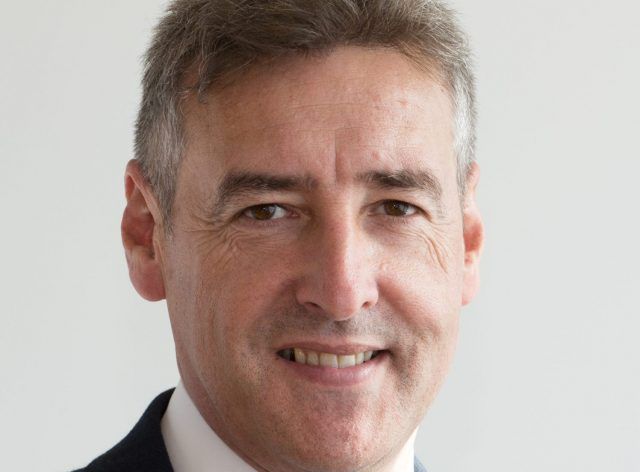 Brian Brodie is Group Chief Executive at Freedom Finance with 37 years of experience in the personal finance industry.
Brian was appointed CEO at Freedom Finance, after a long-standing career with a number of well know financial institutions including, Halifax, Royal Bank of Scotland and Virgin Money.
He was brought on board to develop the loan broker into a more diverse and digitally focused platform, in an attempt to catch the next phase of digital evolution. During his time at the business, his team have secured various notable partnerships to provide services for household brands including AA, Asda Money, Admiral and Purplebricks.
For more information on all topics for FinTech, please take a look at the latest edition of FinTech magazine.
Follow us on LinkedIn and Twitter.
FIVE things fintechs must do to keep investors onboard
4 min
Fintech innovations drew in first-time investors who reshaped the markets. What new advancements will help them continue their rise?
New investors flocked to the stock market during the COVID-19 pandemic. Thirty-eight percent of investors said they had never had a brokerage or similar account before opening one in 2020.
Low or no-fee trading options have helped accelerate the trend – nearly half of new investors said they accessed their account primarily through a mobile app. As FinTechs, how do we create the trust needed to keep new investors in the market and create a fruitful customer experience for them?
The financial industry does a disservice to individual investors if we merely offer tools that focus on making money quickly, an approach that usually backfires. Instead, the surge of interest presents an enormous opportunity for those who want to help more consumers use financial technology to educate them on responsible spending, saving, and investing in order to achieve financial wellness current fintech tools have welcomed individual investors in the door.
Now, it's time to focus on education and improving their experience going forward. There are several ways those of us in fintech can step up to shape the future of retail investing so that it works better for everyone, starting with the following areas.
Equal access to financial wellness education
Financial health should be available to everyone — but today, not everyone has the educational resources to achieve it. One study shows that only 3.9% of students from low-income schools were required to take a personal finance class. What they aren't learning in school or from family members, fintech companies can provide on their platforms.
The companies should move from solely offering financial services to a more responsible model of education, advice, and prescriptive choices to help consumers develop better habits and make wiser financial decisions. Not only can they empower consumers and bridge historical wealth divides, but they can also stimulate growth by opening up new consumer segments.
More personalisation
Just as we've come to expect that our fitness routines are tailored to our individual bodies, we're also ready for finance tools that go beyond one-size-fits-all solutions. But only six percent of financial institutions say they're using the kind of technology that allows them to deliver a deeply personalized experience. Fintech tools need to reflect that financial success looks different for each of us.
For one consumer, it may mean providing guidance on how to pay off student loans early; for another, it may mean prescriptive actions that enable them to stick to a budget for the first time; for a third, it could look like prioritizing environmental, social and governance (ESG) investments, so that her portfolio aligns with her political beliefs.
Now, we are seeing financial technology beginning to meet the demands of personalized finance in a substantial and meaningful way.
The rise of AI-Powered Advice
Big-picture advice and predictive guidance used to be a feature of high-end financial advisory firms — a perk only available to those who could afford it. But thanks to rapid advancements in data analytics and artificial intelligence (AI), that kind of holistic advice is now more accessible than ever. AI-driven robo-advisors can parse many different streams of financial information, delivering customized answers to key questions: Is it time to buy a home, or is it smarter to keep renting? Can I afford to take out another student loan?
Intelligent connectivity powered by AI can anticipate consumers' needs and next steps, making proactive suggestions that guide them along the path to financial wellbeing. Fintech companies can also help consumers identify when their financial picture becomes too complex for a robo-advisor, and help them find a human financial advisor to meet their needs. 
Focus on financial mental health
New investors are quickly finding that the market can be overwhelming. That's not surprising, financial anxiety is common and studies show that financial stress can have an impact on mental health for some.
It's not enough for fintech companies to give retail investors access; they also must provide the guidance and support that help consumers manage their financial well-being. Educational tools can ensure that consumers are well informed about their options.
Predictive analytics can anticipate consumers' questions, serving them key information and insights before they ask. Features that emphasize a comprehensive notion of financial well-being, rather than short-term wins and losses, can also help ensure that consumers are keeping their eyes on the bigger picture.
Gamification for good
The surge of gamification apps has done an impressive job making investing as engaging as playing a video game or joining a social media platform.
Much of the current use of gamification emphasizes short-term thinking, but there's also an opportunity to help consumers think more broadly about their overall financial picture. One example is peer benchmarking, a feature that enables help consumers to see how their financial habits compare to those of friends and fellow consumers.
Gamification can also be used to incentivize making smaller, smarter choices — for example, rewarding saving over making an impulse buy.
The future of fintech is about more than just broadening access to the markets. It's about making sure more individuals have access to the tools that can help improve their financial well-being—in the ways that suit their own circumstances and needs. The potential to act within their own set of individual priorities, with their long-term financial wellness in mind is much more empowering to a consumer than simply relying on short-term, high-risk investments.