Future banking: finance hits the digital age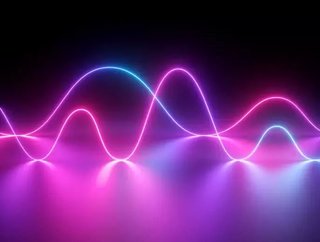 Fintech disruptors, a rapidly changing regulatory market, technology and data advances and more are creating a pivotal moment for incumbent banks, accor...
Fintech disruptors, a rapidly changing regulatory market, technology and data advances and more are creating a pivotal moment for incumbent banks, according to a report published by HSBC.
Digital transformation has changed almost every aspect of modern life. And while the financial services sector is no different - think innovative payments solutions, mobile and online banking, advanced recognition systems and the greater use of data - the impact of that technology will be different in financial services due to the unique nature of the sector.
That's the message in HSCB's Banking of the Future: Finance in the Digital Age, which elaborates on the above by explaining that the financial services sector is one inherently based on managing risk, unlike in some other consumer-facing industries. The report, published on 12 November, explores how the next decade may unfold for digital banking, focusing on three key areas: technology, risk/regulation and changing consumer behaviour, to determine how successful banks will need to achieve the right balance (see below) between innovative technology and the mitigation of risk.
Breaking down the critical balance further, the report explains that, while regulation will remain a fundamental aspect of ensuring good conduct and upholding the integrity of the financial system, new technologies and the greater use of data bring new complexities with regards to risk management. 
On consumer behaviour it is noted that the proliferation of technology will naturally allow banks to provide customers with a hyper-personalised and largely automated service within the next decade. At the same time, customers will likely take far greater control of their own personal data through digital ID profiles. Banks, says HSBC, could become "trust brokers" in the management and development of these customer profiles, as well as in the access to third-party services like utilities or retailers. 
SEE MORE
The key to this lies in the mastering of new data sources and analytical technologies, such as AI and machine learning, which will enable banks to build a greater understanding of customers' requirements and provide them with more tailored services. With new these new technologies, however, comes heightened risk in terms of data privacy and cybersecurity. For example, further steps are required to standardise work in AI, particularly with regards to how information is collected, presented and then explained to customers. 
A real period of change
According to HSBC Global Head of Digital, Data & Development, Josh Bottomley, "The journey towards banking of the future will accelerate considerably over the next decade."
Speaking at the launch of the report, Bottomley explained that "Customers can expect a highly-personalised service determined by their individual requirements, instead of being based around a set of savings, borrowing and investment products - each with their own sales and servicing characteristics. But for this to become a reality, banks will need to strike the right balance between what technology and data can enable to meet customers' expectations, with the need to actively address risks to their wellbeing, as well as protecting the financial system."
The successful bank of the future, the report states, will need to carefully balance a series of trade-offs between what technology and data enable, in terms of improving customer experiences, with the absolutely fundamental need to ensure the highest customer standards are upheld and the integrity of the financial system is maintained.
We'll be taking an in-depth look at some of the key findings of the report over the coming days.
For more information on all topics for FinTech, please take a look at the latest edition of FinTech Magazine.
Follow us on LinkedIn and Twitter.