Five ways fintechs can navigate the COVID crisis
By James Butland, VP of Banking, Airwallex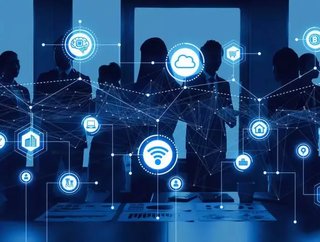 As businesses adapt to COVID-19and companies move online and digitalise, it is important fintechs are not left behind, says Airwallex's James Butland T...
As businesses adapt to COVID-19 and companies move online and digitalise, it is important fintechs are not left behind, says Airwallex's James Butland 
Those businesses most open to adjusting to life under lockdown, while keeping savvy on the platforms they use and decisions they make, will be the ones to come out the other side in a stronger position for growth.
To help small businesses who operate internationally, these five tips highlight where they can adapt to easily, from e-commerce to online training.
1. Turn your business online
With all non-essential shops being closed, businesses across a variety of sectors are suffering. The one bright spot here is it's easier than ever to move from bricks and mortar to online.
If your business can, using a platform such as Shopify provides even the biggest tech novices with a simple process to get their store and products up online for anyone to buy.
With competitive pricing, multiple add-on features and very user friendly, it's an affordable solution to ensuring your business continues to succeed. 
When designing the web page for your business, it's important that your customers still recognise your brand. Take time to ensure the user experience resonates with the atmosphere of your business in-store as much as possible.
If creating your own platform doesn't appeal however, there are still plenty of other options. Look at setting up a storefront on Amazon or eBay, where your goods can be available to customers worldwide in a few clicks. 
2. Delivery helps deliver customers
Home delivery is a vital way customers can purchase non-essential items and could be vital to keep many businesses running.
For those new to delivery, it will naturally seem daunting to completely transform your business model, but by breaking it down into achievable steps it can be achieved. 
Moving from in-store to on-demand should be a strong consideration for businesses selling physical items. Particularly when many large chains (such as in the restaurant industry) have halted all deliveries, giving smaller businesses a chance to continue and generate some revenue.
Decide early on whether to outsource a courier/on-demand service to deliver your products for you, or if you have the capacity among staff already to make the deliveries. To help here look at your customer base and assess how local or widespread they are. 
Make sure you've put aside time to review how well the product you're offering actually fares when delivered.
It may be the case they don't travel well and so might affect the standard your customers expect. Once orders start coming in you can evaluate in real-time what is selling well and how successful the range of products you offer are. From there, refine and amend the offering to create the most efficient service possible.
Delivery not only gives businesses a way to carry on trading through this crisis but zero contact drop-offs keep the couriers safe too, while limiting the number of people who need to leave their homes during lockdown. It's better for everyone, right now.
SEE MORE:
3. Try and go virtual 
Celebrities have been quick to jump on the virtual trend, with the likes of Joe Wicks becoming the nation's PE teacher, or Andrew Lloyd Webber making his musicals free to watch.
Looking beyond the jazz hands, businesses can take inspiration from them and see if they can make their services an online offering in some capacity.
Teaching, consultations and training can all be converted to online delivery without needing to drastically change your business. From running an advertising company to hosting webinars, it's important to be able to adapt to the new way of working while keeping customers and users engaged.
With virtual meeting tools like Zoom being quickly adopted globally by businesses, families and friends, it's easier than ever to set this up. 
The fitness world is a key example of going digital. With many gyms and fitness centres being forced to close, personal trainers have been streaming live online classes, helping to sustain their business and keep their members happy. 
4. Be wary of pound volatility
Businesses of all sizes need currency stability to keep on top of their finances. But, with COVID-19 wiping out stability this year after years of Brexit pound volatility, business owners need to keep savvy.
Companies who rely on their teams, suppliers and customers overseas will be feeling this the most. Budgeting and reassessing what deals the business has agreed to previously is extremely important as the way it is operating may no longer be sustainable.
More so now than ever, get into the habit of checking the mid-market rate found on Google or Reuters online daily and where possible, delay non-urgent payments for days when the pound is stronger.
If your bank is offering you a rate significantly under than the real rate, shop around! Multicurrency payment providers such as Airwallex also allow you to lock in the rate on a given day and transfer funds at a time when you're ready.
This ensures you know exactly how much an international payment will cost and eradicates the need to worry about the pound dropping, an occurrence that will likely last some time.
5. Use a multicurrency provider to ensure you're getting the best rate
As we find ourselves going almost entirely digital and relying on technology for everything, there's no reason this shouldn't be applied to your business finances too.
Consider looking into alternative banking methods that keep efficiency levels up while keeping costs down.
Global payment provider Airwallex is designed to serve businesses of all sizes with an affordable means of continuing to do business in multiple countries, offering local account details and available in 130 currencies worldwide. 
More so now than ever, businesses are relying on fast, cheap and convenient methods of managing their international finances. Many high street banks and traditional providers add their own inflated mark up to the exchange while still offering their services as 'free' or '0% commission'.
Companies should know exactly what they're being charged and why. Companies like Airwallex have waived their fees during the pandemic to ensure impacted customers can still rely on managing their international finances without the added cost and stress in uncertain times.
This article was written by James Butland, VP of Banking, Airwallex
For more information on all topics for FinTech, please take a look at the latest edition of FinTech magazine.
Follow us on LinkedIn and Twitter.