FinTech profile: ViettelPay, Vietnam's mobile payment leader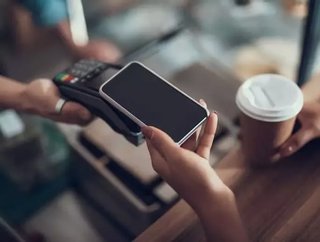 ViettelPay, part of Vietnam's largest mobile network operator Viettel Group, is the nation's leading mobile online payment service provider Viettel...
ViettelPay, part of Vietnam's largest mobile network operator Viettel Group, is the nation's leading mobile online payment service provider
ViettelPay is the fastest growing fintech app in Vietnam. The financial services startup offers mobile banking services, a digital banking platform, cash withdrawal from ATMs and domestic bank transfers.
The fintech was launched by Viettel in June of 2018 to enable Vietnamese customers to access banking services any time, anywhere and through their smartphones. 
Viettel is one of the world's fastest telecom operators and a pioneer in innovation, digital technology and creative solutions. 
The Viettel brand is the most valuable in Vietnam. In 2018 it had a revenue of 234,500bn VND - equivalent to nearly $10mn - and it is currently active in 11 countries with more than 70,000 employees. 
ViettelPay: personal finance for everybody
ViettelPay was launched to provide innovative personal finance to everybody. The innovative fintech brings a host of payment methods that are in line with Vietnam's wider digital growth. 
Through its mobile app, ViettelPay lets users make financial transactions from wherever they are based. It is particularly focused on expanding the country's ecommerce and digital payments markets. 
All payment services can be carried out through ViettelPay. This includes paying for utilities bills, buying air and travel tickets, online shopping, buying and charging phone card services and more. 
The ViettelPay mobile banking app has several core functions:
Support for money transfers in 63 provinces
Transferring money by phone number, account number and ATM to traditional banks
Paying of bills automatically
In-app purchases, hotel reservations and travel purchases
Paying for finance, education and insurance
Triple user numbers
Since launching, ViettelPay has seen significant growth. The company is the fastest growing fintech in Vietnam, despite that market increasing by 71% in terms of fintech companies.
The payments platform currently has close to nine million users across Vietnam, representing an sixfold increase when compared to 2018. 
It has ambitious growth goals too. For example, this year Viettel set out plans to triple its user numbers and integrate with more than 120,000 transaction points across Vietnam. 
SEE MORE:
It also plans to introduce new technologies including ID recognition systems and electronic know your customer (EKYC)
On ViettelPay's future ambitions, Mr. Pham Trung Kien, General Director of Viettel Digital Services said: "We want to serve more than 90 million people in Vietnam, regardless of who they are. 
"ViettelPay is a personal financial product for everyone, including those in rural, remote and isolated areas, therefore it must be available seamlessly across the country."
For more information on all topics for FinTech, please take a look at the latest edition of FinTech magazine.