FinTech profile: Symend and the science of engagement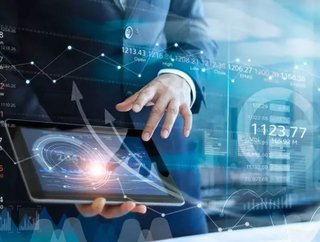 Symend is a behavioural analytics platform that offers customer engagement products and services Symend is a leading provider of science-driven, digita...
Symend is a behavioural analytics platform that offers customer engagement products and services
Symend is a leading provider of science-driven, digital engagement technology that enables financial services organisations to improve engagement with at-risk customers.
This proposition is driven by the company's "dramatically different perspective on debt recovery and a new approach to at-risk customers'".
Financial management can prove challenging to many. In the current environment and as a result of the global COVID-19 pandemic, that challenge increases. 
Symend cares about at-risk customers. It explains that, today, "companies are faced with making decisions rapidly to support their customers, employees and business goals". 
These decisions can be helped with the greater use of data and the innovative digital engagement platform that Symend offers. 
The Symend solution
This advanced platform combines behavioural science, AI and machine learning to create a simple and personalised experience. For financial institutions, this empowers customers to take desired actions while improving NPS scores and retention KPIs. 
Symend's data demonstrates the advantages of early and personalised digital interaction with customers. Its technology combines workflow and campaign automation to monitor engagement more successfully. 
The company's platform optimises processes in four key ways: 
Treatment planning: flexible customer outreach planning that maximises the ability to 'self-cure'.
Campaign execution: real-time experiments that allow flexibility strategies to be developed based on achieving the best outcome.
Self-treatment toolkit: digitally empowering customers to resolve their debts themselves without having to engage customer service teams.
Business logic control: Symend takes care of organisation compliance and regulatory processes.
Benefits to business
Positive customer engagement brings a suite of benefits to every business. For example, greater personalised interaction with customers can improve retention, as they are more likely to self-treat and remain with the organisation that has helped them. 
Similarly, Symend enables faster and more productive recovery rates on debt and, it says, ultimately lowers instances of bad debt. 
Greater engagement with customers can also both lead to greater brand visibility and loyalty and lower operating costs. The latter comes as a result of higher collections efficiency and productivity. 
Read more about Symend here.
SEE MORE:
For more information on all topics for FinTech, please take a look at the latest edition of FinTech magazine.
Follow us on LinkedIn and Twitter.