FinTech profile: SoFi - the personal finance innovator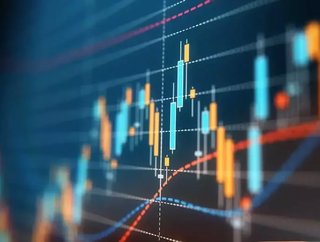 SoFi is a US-based personal finance company that provides student loan refinancing, personal loans, mortgages and more Great rates and great benefits...
SoFi is a US-based personal finance company that provides student loan refinancing, personal loans, mortgages and more
Great rates and great benefits. Two essential promises that SoFi, a leading personal finance innovator offers its customers. 
The financial services company is built around a key goal: to help people get their money right.
It does this through innovative technology, and a dedication to customers' financial independence and the realisation of their ambitions. 
SoFi believes that there are four key principles to meet this objective: 
Attack debt with a plan
Always have a safety net
Put your money to work
Save for retirement and other goals
Digital technology
The technology platform used by SoFi is built around its members, with the intention of providing them with a complete toolkit for cash management and personal finance. 
Customers have access to products for borrowing, saving, spending, investing and protecting their money. All are available on Apple and Google devices, including Google Play.
Take, for example, SoFi Money, which is a cash management account with no fees and the ability to earn cash back rewards through spending. The service also reimburses ATM fees.
SEE MORE:
For investing, the downloadable SoFi Invest app allows the trading of stocks and ETFs, the purchasing of cryptocurrencies and investing through an automated service. 
Under this solution, SoFi enables the customer to build a portfolio or it will assist; it also makes it easy for investors to spread their money across several stocks simultaneously. The account is funded through a user's SoFi Money account through a recurring deposit or by the user. 
Personal loans and financing are the best known of SoFi's services. Under this umbrella, the business offers:
Student loan refinancing
Private student loans
Small business financing
Personal loans
Home loans
In line with SoFi's dedication to its customers, these services are underpinned by a dedication to offering the best possible solution to meet individual financial needs. 
Accordingly, flexible terms and low fixed or variable interest rates are offered; the application process is simple and available seven days per week; the company asks for no application of origin fees; and all members have access to a host of benefits to help in their financial lives. 
Member benefits
That SoFi offers member benefits - bearing in mind its customer-centric goal - is a given. The suite of services that fall under the banner are aimed at assisting a customer achieve success with their money, community and career. 
They include: 
Career coaching
Referral services
Member advisory services
The SoFi Stadium VIP service
Financial planning
Enter Galileo
SoFi recently confirmed that it had acquired Galileo Financial Technologies, a financial services API and payments platform based in the US. 
Galileo offers a digital payment platform that provides APIs that authorise a host of financial services-related capabilities. 
Anthony Noto, SoFi's CEO said: "Together with Galileo, we will partner to build on our companies' strengths to drive even great financial technology innovation, making those products and services available to both current and future partners."
For more information on all topics for FinTech, please take a look at the latest edition of FinTech magazine.