FinTech Profile: Revolut - the money management disruptor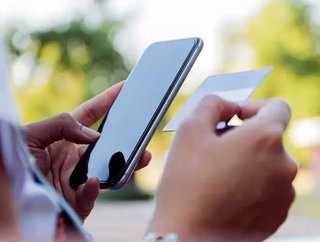 Revolut has continued its rapid growth, reaching second place on LinkedIn's 2019 Top Startup lists. We take a closer look at the UK-based disruptor. Ev...
Revolut has continued its rapid growth, reaching second place on LinkedIn's 2019 Top Startup lists. We take a closer look at the UK-based disruptor.
Every month, 600,000 people open a Revolut account to spend and manage their money. That's an impressive statistic, whatever your metrics. But, for a company that only began operating four years ago with the promise to never stop moving forwards, it should hardly come as a surprise.
Only last week, Revolut – a UK-based fintech offering a suite of innovative banking services – was placed second on LinkedIn's 2019 Top Startups List, following closely on the heels of digital, mobile-only bank Monzo. The list, published on 4 September, is created by analysing the actions – meaning job searches, company page views and so on – taken by LinkedIn members around the world. It reveals the startups where UK professionals most want to work.
It shouldn't go unnoticed that more than half the top 10 on LinkedIn's list was occupied by fintech companies, representing the potential in the rapidly growing sector. Those top 10 companies were:
Revolut – a disruptor on the rise
Revolut was founded by Vlad Yatsenko and Nikolay Storonsky in July 2015. Today it has more than seven million customers worldwide and has handled over 350 million transactions (if you really want to delve into this, there's a handy map here that shows you who is spending, managing or transacting money in real time – $37 in New York, $11 in Las Vegas and SAR 100 in Saudi Arabia at time writing…).
The company offers several digital banking services, including a prepaid debit card, currency exchange service, cryptocurrency exchange and peer-to-peer payments. Everything is controlled through the Revolut App – available for iOS and Android – which supports spending and ATM withdrawals in 120 currencies and sending directly from the app in 29 currencies.
One of Revolut's big draws is its refusal to charge fees on the majority of its services. Simplicity and user experience are also key drivers for the company's innovations. For example, accounts can be started and set up in a few minutes, budgeting and account management services are designed to be intuitive and easy to navigate and there are a host of security-related options built in too.
On cryptocurrencies, Revolut enables the changing of 29 currencies into five cryptos – Bitcoin, Litecoin, Ethereum, Bitcoin Cash and XRP. The service also provides real-time cryptocurrency graphs illustrating current rates and price alerts.
SEE MORE: 
No signs of slowing down
On the publishing of LinkedIn's latest list, UK Managing Editor at LinkedIn, Katie Carroll, said that the results show the strength of the FinTech sector in the UK, noting that it "displays no signs of slowing down anytime soon". Carroll also added that "It's also fantastic to see the sector developing and new fintech startups entering this year's list [...] It's certainly no surprise to us that LinkedIn members are applying for jobs at a raft of such innovative, exciting companies."
For more information on all topics for FinTech, please take a look at the latest edition of FinTech Magazine.