FinTech profile: PayU India - the payment gateway innovator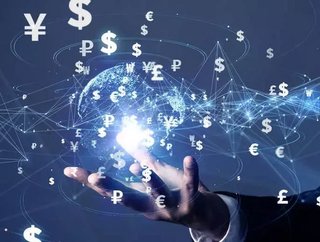 PayU India is an innovative payment gateway, payment solutionsand financial services provider for all businesses across global growth markets PayU is I...
PayU India is an innovative payment gateway, payment solutions and financial services provider for all businesses across global growth markets
PayU is India's leading payment gateway, powering 4,500,000+ business such as Netflix, Airbnb, Book My Show, Cred and more.
The company offers a complete payment gateway solution for website and app with one promise: "to give customers the best payment experience from anywhere with multiple payment options". 
According to PayU, the benefits of this innovative technology include: 
All payment options
Optimum success rate
24x7 support
No documents required to start integrating
Customer checkout experience
Payments anywhere, anytime
The payment gateway has 100+ payment options, including cards such as Visa, Mastercard, Amex, Rupay and Diner; it is integrated with more than 75 digital and online banks; works with 15 digital wallets and is also integrated with EMI and buy now pay later options. 
PayU also accepts international payments, allowing users to be paid by customers from more than 100 foreign currencies. 
SEE MORE:
Naturally, security is paramount across the companies technology. PayU has a well tested security engine that runs deep encryption to protect all data from any cyber threat. And that's despite the gateway being capable of integrating with several different platforms. 
Faster payments
Customer experience continues to drive much development in the financial services sector, and PayU is little different. Its payment gateway hosts both quick payment and smart recommendation options for this purpose.
These show the customer's most used payment option for efficiency, but also suggest which payment option may be the best to choose. 
Total payments provider
PayU is a one-stop shop for business payments. The company's payment services include, but are not limited to:
Creating an online presence with website payment gateways
Collecting payments
Paying vendors and employees
Creating professional websites
Payment solutions for blogs/home businesses
Professional invoices
Payment options for Excel sheets
Personalised website options
Automatic subscription options for businesses
QR code technology for brick and mortar stores
PayU India: growing in every way
Since its founding in 2014, PayU India has seen significant growth and quickly become recognised as India's leading payment gateway provider.
Today, the company is the preferred payments partner for nearly 60% of ecommerce merchants in India, including all leading ecommerce companies and many airline operators. 
PayU India's mission remains simple: "To create a safe and secure ecosystem that enables anybody to make or receive payments, bringing convenience and trust through continuous innovation leveraging technology."
Find out more about PayU India here. 
For more information on all topics for FinTech, please take a look at the latest edition of FinTech magazine.