FinTech profile: NorthOne - America's challenger bank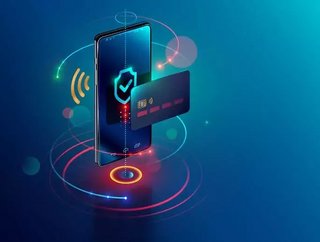 NorthOne is an innovative digital bank that makes small business owners more successful. Here, FinTech takes a closer look A simple and fast bank accou...
NorthOne is an innovative digital bank that makes small business owners more successful. Here, FinTech takes a closer look
A simple and fast bank account. It's something that most, if not all people and businesses want. It's also something that, with the levels of innovation prevalent in the financial services sectors, should be straightforward.
NorthOne understands this. That's why the mobile-first, API-enabled digital bank has developed a simple and fast bank account focused on "making banking effortless". 
Goodbye banks
This is achieved through a mobile app, through which every function of the account can be controlled and view - as NorthOne says: "never set foot in a branch again". A NorthOne bank account can be opened in three minutes, for example, and functions such as making payments, keeping tabs on accounts and finances, managing receipts and more are all managed through the mobile. 
In addition, the NorthOne app allows automatic categorisation for purchases, connects to a POS or payment processor and lets users pay bills, carry out payroll activities and send ACH or wire payments in seconds. 
For security, NorthOne accounts are FDIC-insured, which protects accounts up to $250,000. In addition, touch ID or face ID are used to log in and view payments and other sensitive information such as transaction details.
Customers
NorthOne is primarily used by small businesses, freelancers and startups. For the latter, the bank states it makes it easy to "get your banking done without ever having to leave the office, cab, airport lounge, or wherever else your #startuplife takes you". 
For all customers 24/7 instant support is available via call, in-app live chat, email and call. 
NorthOne
The business was founded in 2017 by Eytan Bensoussan and Justin Adler, who both sought to make small business owners more successful and create a challenger bank that solves real problems. 
According to NorthOne: "From day one to today, our mission has been to make the financial system more inclusive and rebalance the economy from the bottom up."
During the first year, the company's website explains, hundreds of small business owners from across America were interviewed in order to truly understand both the market and potential customers. One overriding point prevailed: banks never listened. 
Two years later, in 2019, NorthOne launched to the public driven by one goal: "to work harder, faster and smarter than any bank out there". 
SEE MORE: 
For more information on all topics for FinTech, please take a look at the latest edition of FinTech magazine.