FinTech profile: Noah - innovation in home equity funding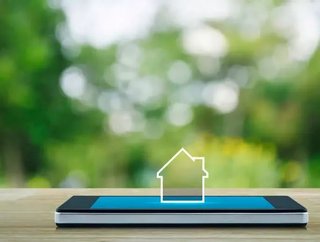 Noah is a US-based fintech that lets homeowners tap into the value of their homes without incurring new monthly payments or interest Noah is disrupting...
Noah is a US-based fintech that lets homeowners tap into the value of their homes without incurring new monthly payments or interest
Noah is disrupting the home ownership and home equity markets. 
The finance innovator, formed in 2016, lets owners tap into their home's value to meet their financial goals without incurring new monthly payments or interest.
Through this partnership model, Noah provides up-front financing to owners - up to $350,000 of their home equity - to be used however they wish. 
Instead of monthly payments and any interest typically added to such agreements, Noah takes a share of a portion of the home's future appreciation. 
Then, whether other sells or refinances, Noah is paid back. If the owner makes money from, so does Noah; if the property loses value, Noah shares in the loss. 
It is a model built on trust and partnership, and one that is changing the way in which homeowners view equity funding. 
Noah's partners - to date - are described as owning a home in California, Washington, Oregon, Utah or Colorado. 
They own, says the company, at least 25% of their home's equity and have a credit score of 625+.
Innovating the home-owner journey
Noah was founded by Sahil Gupta and Sundeep Ambati with the aim of letting homeowners make the most of their journey. 
They recognised that this journey can sometimes be impacted by tough decisions, such as choosing between making monthly payments and living the life you want. 
In this regard, the company builds its approach around the view that owning a home shouldn't come at the expense of other financial goals, such as investing for the future, budgeting to avoid debt, or paying for college fees. 
The origins of Noah lie in Gupta's founding of Patch Homes in 2016. 
This set out to provide a more flexible option for owners to cash out of their home equity and unlock accumulated wealth - the business received seed funding from Techstars, Greg Schroy, Nathan Blecharcyzk (Airbnb co-founder), and several others. 
Patch developed, helped by Series A investment from Union Square Ventures and other investment partners. 
This year, Patch rebranded as Noah. 
SEE MORE:
The Noah proposal
Noah's service revolves around simplicity and ease of use. Free estimates can be provided quickly, online - this includes a better understanding of the level of funding that could be secured, and does not impact credit scores. 
Once the online application process is complete, a third-party appraiser inspects the home to provide an independent assessment of its current value. 
Noah uses this assessment, along with an adjustment to account for appraisal variance, lack of liquidity and market risk, to determine the terms of the funding. 
A final funding offer to the owner outlines funding and the percentage of future appreciation that will be shared with Noah - over the following 10 year period the owner buys out Noah's investment. 
As an example, if an owner requests $100,000 of funding on a home with an adjusted home value of $900,000, within 10 years they pay back based on its the value.
Funding to grow
On 23 April, Noah announced that it had closed a $150mn funding round, which it will use to bolster growth in Q2 2020. 
It was reported that the funding would be used to expand the company's product offering on the East Coast market in the second quarter of this year.
Gupta said of the announcement: "Amid this state of financial uncertainty, we're encouraged by our latest capital investment as it strengthens our ability to continue to partner with home owners and help them access immediate funds."
He added that, unlike traditional financial institutions, Noah is able to "gain a full financial profile if our homeowner partners and provide them with funding - even if they may be facing unemployment or reduced income."
For more information on all topics for FinTech, please take a look at the latest edition of FinTech magazine.
Follow us on LinkedIn and Twitter.