FinTech profile: Lendio, the small business loan innovator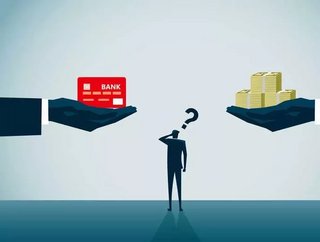 Lendio is the largest small business loan marketplace in the US with more than 75 lenders in its network. Here, we take a closer look Lendio has a sing...
Lendio is the largest small business loan marketplace in the US with more than 75 lenders in its network. Here, we take a closer look
Lendio has a single purpose: to revolutionise small business lending, one loan at a time.
The company, which is a member of the Innovative Lending Platform Association, helps small business owners get the funding they need, but don't always get in the incumbent financial system - did you know, for example, that banks reject around 80% of small business loan applicants. 
This, Lendio believes, is wrong. And it's why the company is using innovative technology to create a new reality for these individuals, explaining that "a strong, successful America doesn't start with government or large corporations. It starts with small businesses. It starts here. And that's why we do what we do, every day."
Building American dreams
Lendio was founded in 2011 by Brock Black and Trent Miskin. Blake, an Inc. 500 CEO, national keynote speak and columnist for Forbes, developed the Lendio concept after recognising the struggles faced by small businesses trying to get loans after the global financial crisis in 2008. 
Since 2011, the company has facilitated more than 73,000 small business loans and funded $1.4bn. Lendio uses a streamlined, online application process and a proprietary algorithm to match each applicant with the right loan options from its network, which includes the likes of PayPal, American Express, Bank of America, Kabbage and Chase among others.
Check out the video below for a full run down of the Lendio process.
Unlike banks, where typically a loan application runs through a 29-hour process, Lendio completes an online application in 15 minutes. The company offers a host of loan types, including: 
Business line of credit
SBA loan
Short-term loan
Merchant cash advance
Business-term loan
Business credit card
Equipment financing
Commercial mortgage
Accounts receivable financing
Startup loan
Business acquisition loan
Funding: equity round
On 27 February, Lendio announced it had secured $55mn in capital, including £31mn in equity, lef by Mercato Partners; Traverse Fund and a £24mn debt facility from Signature Bank. 
The equity round was oversubscribed by existing investors including Napier Park Financial Partners, Comcast Ventures, Blumberg Capital, Stereo Capital and Runa Capital. The funding will allow Lendio to increase the scope and precision of its loan marketplace while expanding new bookkeeping and lender services functions.
Over the past two years, Lendio's year-over-year growth rate has averaged 75%. Of the funding announcement, Blake said: "This $55 million round is a significant milestone in Lendio's mission to fuel the American dream as a financial matchmaker that brings high-tech, high-touch capital to the small business economy.
"With these funds, we are strongly positioned to grow our existing platform as a trusted loan facilitator that supports both lenders and borrowers, while building out a range of new integrated lending services that get the right loans into the right hands at the right time. We are grateful for the continued support and trust of our investors who believe in our growth strategy."
SEE MORE: 
For more information on all topics for FinTech, please take a look at the latest edition of FinTech magazine.