FinTech profile: KoinWorks - the super financial app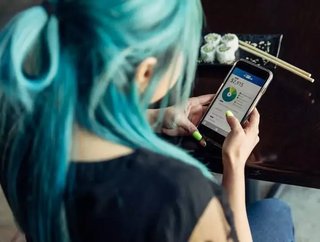 KoinWorks is an innovative, digital online platform and financial solution designed to empower everyone to achieve their goals KoinWorks believes in fi...
KoinWorks is an innovative, digital online platform and financial solution designed to empower everyone to achieve their goals
KoinWorks believes in financial access and empowerment for everyone. 
The fintech, which began life as a peer-to-peer lending company in 2016, achieves this with a full-stack financial solution that acts as Indonesia's first 'super financial app'. 
Today, the business has more than 300,000 active personal and business users and is headquartered in Jakarta; it also has an office in Central Java. 
The KoinWorks app leverages innovative digital technology to offer a suite of financial services activities from one central dashboard. 
Finances all in one place
The company calls this approach "your finances, all in one place", with the app giving the ability to control wealth and loan activity. 
With the former, KoinWorks' KoinP2P service acts as a full peer-to-peer lending platform. This manages lending and borrowing for SMEs and individuals in an effective and efficient manner.
KoinP2P offers credible and transparent service, including qualified borrowers from reputable and trusted partners. It also features advanced credit scoring capabilities to effectively classify risk, as well as insurance coverage for every loan. 
KoinWorks uses machine learning in its KoinRobo product. This is an innovative tool that enables smarter and more diversified portfolio building. 
This makes use of advanced data to allow the automatic and safe allocation of funds with fixed rates tailored to the individual. 
KoinWorks caters specifically to businesses, too. For exemplar, its KoinBisnis service enables hassle-free financing with no collateral for SMEs, which can be received within one day. 
The company strongly believes in helping small businesses to grow. As a consequence, it offers affordable interest and fees on its loans, as well as automatic integration to make the application process more efficient. 
SEE MORE:
Behind the innovation
KoinWorks is built on an innovative and pioneering spirit that has been driven by co founders Benedicto Haryono and Willy Arifin. 
Both are experienced in the fintech industry and founded the company to ease the access to financial services for every individual. 
Through the delivery of KoinWorks they are committed to helping the broader Indonesian Government's mission of providing access to a full range of quality financial services in a timely, convenient, informed manner, and at affordable cost to the wider community. 
Find out more about KoinWorks here.
For more information on all topics for FinTech, please take a look at the latest edition of FinTech magazine.
Follow us on LinkedIn and Twitter.