FinTech profile: Even Financial - the ultimate API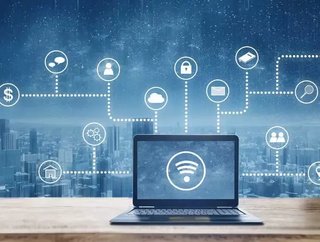 Even Financial offers a financial services API that connects consumers to personalised products Even Financial is based in New York. The business, whic...
Even Financial offers a financial services API that connects consumers to personalised products
Even Financial is based in New York. The business, which was founded in 2014 by Philip Rosen, enables financial services companies to connect their customers to products and services that are tailored to needs. 
It does this through its extensive search, comparison and recommendation platform, which offers a host of products and services to the company's network of partners. 
Even: the platform
The company's focus is on letting people access personalised financial products when and where they need them.
Through harnessing the latest digital technology, provided via its platform, it allows financial institutions to facilitate the shift by consumers to on-demand, plug and play-type customer experiences across the entire financial ecosystem. 
Even's partners fall into two camps: channel partners and financial institutions. For the former, its proposition revolves around monetising the user base via turnkey access to its financial marketplace. This includes loans, credit cards, savings and more. 
Those financial partners are graced with access to what the company describes as "the largest organic network to reach new customers". Even adds that "the Even API is proven to optimise monetisation, lower the cost of acquisition and decrease delinquencies."
Products and services available on the Even platform include: 
API - real-time, programmatic, personalised offers for financial products and services
Multi-product search - a widget integrated into a partner's website or app
Decisioning enablement - customisable decisioning models to allow greater personalisation
Recommendation - intelligent solution that matches users with the right products
Reporting and insights - real-time reporting capability
Third party data augmentation - enables enhanced recommendations, pricing, analysis and more
Security - multiple layers of encryption to ensure the highest standards are upheld
Supply and demand services - managed and programmatic account onboarding
Enterprise solutions - bespoke solutions for business that use all aspects of Even's platform and API
Each aspect of the platform contributes to a host of financial products that can be better personalised for each specific customer. 
These can be delivered in real-time and include personal loans, credit cards, life insurance, student loan refinance, financial health and wellness and more. 
To date, Even's platform and technology has enable more than $400bn in consumer applications for financial services; it has generated more than 60 million consumer profiles and sees more than one million applications routed each month. 
Even: investors 
In 2019, the company raised $24mn in a strategic investment round co-led by Citi Ventures and MassMutual Ventures, with additional participation from LendingClub. 
The company, to date, has amassed an impressive list of investors that includes American Express Ventures, Goldman Sachs, GreatPoint Ventures, F-Prime Capital, LendingClub and more. 
SEE MORE:

For more information on all topics for FinTech, please take a look at the latest edition of FinTech magazine.
Follow us on LinkedIn and Twitter.