FinTech profile: DailyPay, the payroll game-changer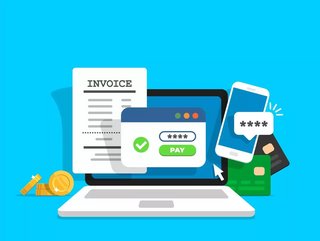 DailyPay provides a platform that delivers early earned wage access an employee retention programmes to all payroll systems...
DailyPay is the leader in on-demand pay. The business offers an innovative platform that delivers cost-savings to customers and a host of benefits to their employees.
The innovative fintech, established in 2015, provides earned income software that easily integrates with most payroll and time management systems used by large organisations. 
In a digital age people want more from their money. DailyPay enables a seamless, digital payroll experience that cares for employees. 
It's PayEx platform provides a frictionless experience at each stage of the employee lifecycle, from recruitment through to off-boarding. 
For example, through PayEx, employees can access wages and tips early and save it as they earn. They can also be sent rewards. 
According to the company, this "strengthens the employee-employer bond through a unique pay experience".
This, it adds, "leads to increased employee engagement and retention, with minimal effort and with no cost to the employer".
SEE MORE:
How it works
According to a report by Gartner, 71% of employees agree that HR doesn't truly understand what they need. 
DailyPay is changing this opinion. 
Its PayEx platform is a revolutionary system that employees instant access to their pay
It works with all existing payroll and time management systems, which means integration is simple for the customer and no changing of payroll workflows is required. 
Similarly, DailyPay is a leader in compliance. PayEx is the only earned wage access platform that protects from wage deduction, take and consumer finance risk. 
Security, understandably, is essential when dealing with any payroll activity. Accordingly, PayEx doesn't require employees to share their banking credentials or data - the company also undertakes rigorous annual audits and monthly testing. 
The system brings benefits to employees as well. For example, DailyPay helps critical hospitals and healthcare partners to recruit additional staff and reduce financial stress for employees during times of crisis.
In addition, restaurant and catering workers for companies such as McDonald's or Burger King are able to have instant access to their pay and tips straight after their shift through PayEx. This gives greater financial security to those that may need it. 
DailyPay is also the only provider to use a proprietary algorithm that offers a close-to-net available balance in real time for every employee. 
This solution, the Dynamic Income Algorithm, provides employees with access to up to their full estimated net earnings. 
Find out more about DailyPay here.
For more information on all topics for FinTech, please take a look at the latest edition of FinTech magazine.
Follow us on LinkedIn and Twitter.