FinTech profile: Checkout, the business payments expert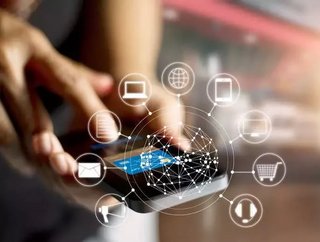 Checkout is a fintech that offers a best-in-class payments platform for enterprise businesses Checkout was formed in 2012 to change the way that busine...
Checkout is a fintech that offers a best-in-class payments platform for enterprise businesses
Checkout was formed in 2012 to change the way that businesses access financial services. The company, which is based in London, uses innovative technology to streamline the payments function into one seamless solution. 
This incorporates a global acquiring network, a state-of-art platform and advanced data-driven monitoring tools. Together, these improve the overall effectiveness, speed, data transparency and reliability of payments for global businesses. 
Setting the standard in payments
Checkout provides customers with a single unified solution that allows them to achieve higher conversion and more revenue. Its platform is powered by data-driven insights and incorporates industry-leading processing technology. 
In the video below, Checkout CEO Guillaume Pousaz discusses the online payments market in more detail, and gives more information about the company's proposition.
Known as the Unified Payments Platform, the solution is a "clean API" that lets customers build it once and subsequently gain access to all existing and future features. This method of future-proofing gives management over every stage of the payments process and enables streamlined, global implementation and management. 
Three core benefits of using Checkout's platform are: 
Faster processing: when traditionally separate payments technologies are combined into a single platform overall processing speed is increased.
Complete data transparency: clients have full visibility throughout the entire payments life
Conversion optimisation: Checkout's intelligent fraud solution lets customers find the right balance between customer experience and risk management. 
Payments insights are at the core of the Checkout platform. The company offers a granular data experience, that offers greater visibility over the entire payment process, from understanding reasons for any declined payment to improving approval rates and, ultimately, revenue. 
For example, greater insight into payment data from global coverage creates a seamless checkout process for users of the platform. 
Optimised data performance
Real-time reporting plays an important role in this data experience. Checkout offers full visibility through 'The Hub', which provides data reporting and exports for all customers, allowing them to monitor performance and work to optimise it where necessary. 
In addition, Checkout's Reconciliation API offers full access to all financial data in order to support improved decision making capabilities. For example, by implementing the technology, customers can have a breakdown of all fees associated with payments, achieve automated reconciliation with their own financial systems and tailor custom reporting to suit their needs. 
SEE MORE:
Payment methods and digital wallets
Checkout is a single global solution. For all business customers, that means the ability to get the same innovative payment solution in every country they currently operate in, as well as to future-proof against those countries that form part of any future strategy. 
The platform provides worldwide feature parity, including domestic processing in nearly 50 countries, 150+ processing currencies and nearly 20 settlement currencies. According to Checkout, for example, "domestic processing reduces costs and increases conversion. Local payment methods improve customer access. Plus, local expertise means you have the support you need for any major international market."
That level of coverage is mirrored in the volume of payment methods that Chekout offers, which includes all major debit and credit cards as well as digital wallets and local payment methods. 
For example, the company currently has direct integration with Visa, Mastercard, American Express, Diners Club International, Discover, Union Pay and JCB. These are available across North America, Europe, Asia Pacific and the Middle East and North Africa. 
In addition, the platform works with many of the largest and most popular digital wallets, such as Apple Pay, Google Pay, VIsa Checkout and Benefit Pay across the same regions. 
The future of banking for business
Checkout has one mission: to change the way that businesses worldwide interact with and access financial services.
The company was founded by Guillaume Pousaz in 2012 who, according to its website, "set out to create a best-in-class solution" for all enterprise businesses. This was against a market that, until that time, had offered a complex payments journey that relied on multiple acquirers, gateways and processors. 
Pousaz and Checkout aimed to streamline this complexity by using technology to eliminate any points of failure and improve reliability. Today it has developed to be the payments partner of choice to global brands such as Samsung, Getty Images, Transferwise and Virgin Active. 
Find out more about Checkout here.
For more information on all topics for FinTech, please take a look at the latest edition of FinTech magazine.
Follow us on LinkedIn and Twitter.