FinTech profile: Better.com, the digital mortgage innovator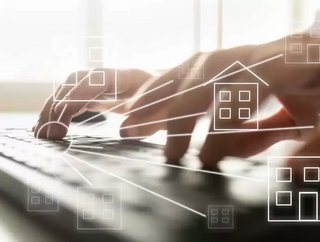 Better.comis using innovative digital mortgage technology to reshape the home ownership journey Innovation lies at the heart of Better.com. The disrup...
Better.com is using innovative digital mortgage technology to reshape the home ownership journey
Innovation lies at the heart of Better.com. 
The disruptive business streamlines the mortgage process to eliminate lender fees and commission, take out unnecessary steps and lose time wasting. 
The Better.com proposition is underpinned by a desire to break the status quo. CEO Vishal Garg set out to change an industry that he felt was bound by opaque and stressful processes, a lack of transparency and a "system set up to benefit insiders - not you".
According to the company, mortgages are a "$15 trillion problem". Housing in the US is a $33trn business, yet home finance continues to operate as it has done for many years. 
The sector, says Better.com, has avoided technological advancement for decades, instead relying on traditional systems that are confusing and slow. 
A better experience through technology
The company also aims to make home ownership more accessible for all Americans. It is doing this by "taking apart the old infrastructure and replacing it with thoughtful technology and a Better experience".
That experience starts with an innovative platform that puts users in the driving seat. Central to that, is full transparency and efficient and intuitive processes. 
Key benefits to the Better.com service include: 
24/7 availability
Instant loan estimates
A fully, 100% online process that is simple to use
No commission, just a focus on providing the best loan
No origination fees
On-demand rate lock
The company offers fixed rate FHA loans, and both fixed and adjustable rates for conventional and jumbo loans on a host on property types. 
Its technology platform is core to keeping its prices low. It also aids efficiency - a loan estimate typically takes up to three days, for example, but with Better.com it is near immediate. 
Disruptive business model
Since it was founded in 2016, Better.com has experienced significant growth. A year after that date, for example, the business had partnered with - and then acquired - Californian mortgage specialist, Avex Funding. 
It had also funded its first 100%-digital loan without a single phone call. 
Today, the business is backed by several recognised names including Goldman Sachs, American Express, citi and KPCB. 
Such success has garnered praise from external parties, too. For example, Inc. said "whereas traditional mortgage applications can take weeks, getting pre-approved on Better.com takes just a few minutes thanks to a largely automated process". 
Similarly, Nerdwallet referenced Better's 'new-breed' approach to loan providers, particularly its service through technology model. 
Find out more about Better.com here.
SEE MORE:
For more information on all topics for FinTech, please take a look at the latest edition of FinTech magazine.