FinTech profile: Banking Circle - disrupting global banking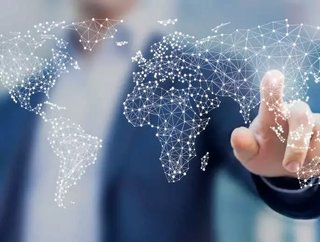 Banking Circle is challenging traditional banking services through the creation of a network that allows businesses the freedom to trade globally Banki...
Banking Circle is challenging traditional banking services through the creation of a network that allows businesses the freedom to trade globally
Banking Circle believes that every business - whatever its size and wherever its location - deserves financial inclusivity and the freedom to trade globally. It is with this premise that the innovative fintech is disrupting the traditional banking industry. 
The company, which was formed in 2013, uses digitally disruptive technology that frees it from the legacy systems that make those traditional banks slow and expensive.
Instead, Banking Circle offers global businesses a financial infrastructure that is built for modern, fast-moving payments businesses and banks.
This, it says, helps them to "provide their customers with faster and cheaper banking solutions, without the need to build their own infrastructure and correspondent banking partner network". In short, anyone that uses Banking Circle's services can compete simply and effectively in the global market with the assurance of being backed by fast, low-cost banking solutions that are both compliant and secure. 
How does it work?
Banking Circle gives banks and payments businesses the ability to offer their customers access to a host of international banking solutions, including: 
Accounts
Lending
International payments
Settlements
FX
Compliance
The company believes that the future of banking lies in ecosystem models. By this, it means banks and payments businesses working closely together with other financial institutions and utilities and "building alliances with partners that complement their own customer proposition, allowing them to provide the best, most cost-effective and efficient solutions."
Building an ecosystem
Banking Circle's services within its financial infrastructure underpin that ecosystem. Take payments, for example, in which the business enables local and cross-border payments to be delivered quickly and at low cost. 
The company has access to a deep liquidity pool that enables a strong foreign exchange proposition. This includes highly competitive rates that are provided through Banking Circle's real-time FX trading platform, its web platform and its dedicated FX API. 
Elsewhere, Banking Circle offers multi-currency virtual IBAN accounts for easy reconciliation, and allows easier global trading through both multi-currency and virtual IBANs. Specifically with regards to accounts, those offered by the business deliver full transparency and faster settlement; financial institutions are also provided with different types of accounts so that they may distinguish between the flows through the account. 
Banking Circle also is active in lending - within which it offers a suite of flexible funding solutions to match many business scenarios - and compliance. The latter, is built around a dedicated compliance model that supports the transactions of both the business using the service and its customers. Naturally, this brings complete security and transparency. 
Read more about Banking Circle here.
For more information on all topics for FinTech, please take a look at the latest edition of FinTech magazine.