FinTech profile: Affirm - reinventing credit and loans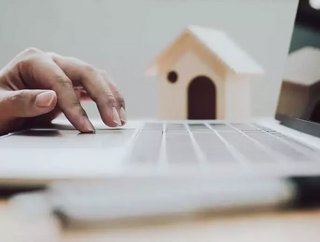 Affirm is an innovative fintech that offers transparent loans and credit with no late fees or hidden costs Affirm exists to help people enjoy the life...
Affirm is an innovative fintech that offers transparent loans and credit with no late fees or hidden costs
Affirm exists to help people enjoy the life they want to. Whether that's taking trips, buying luxury items or simply maintaining a healthy standard of living. 
Perhaps unsurprisingly, that isn't always simple. Saving for the future, or ensuring that long term financial goals are met often means that other purchases or outgoings are put to one side, says Affirm. 
Similarly, credit cards, with their interest rates and late fees are not necessarily the answer. 
With that in mind, Affirm sets out to offer its users a better way to buy. The business was founded by PayPal co-founder Max Levchin with this premise in mind. 
Levchin, who is also the company's CEO, says "We're here to improve lives. If that means more work for us, or that we make less money, we will always take the more difficult path in favour of treating people better."
Affirm: how it works
Affirm offers a new way of lending. The company's technology allows customers to select payment and lending options while shopping and at point-of-sale so they can pay over time at their favourite brands. 
Key benefits of using Affirm include no late fees, service fees or prepayment fees and selection of specific payment schedules to suit individual needs. 
It's simple too. While shopping at online merchants, customers select Affirm at checkout, provide personal information and can make a real-time decision on their payment schedule. 
Control of these payments is made through the company's mobile app, or online via Affirm's website. 
SEE MORE:
More recently, the company has extolled the benefits of its lending model, particularly for those facing difficulty as a result of the COVID-19 global pandemic. 
For merchants, says Affirm, offering flexible payment options can drive business. The company explains that its retail partners see up to 85% higher average order values when they offer Affirm on their sisters. 
For example, its home category saw close to 20% growth when compared to pre-social distancing figures, while online checkouts from millennials and Gen Z customers increased by 9% as more shoppers from this demographic choose monthly payments for financial security. 
Funding and growth
In 2019 Affirm raised $300mn in a Series F funding round, which was led by Thrive Capital and included actor Ashton Kutcher and Sound Ventures as new investors. 
This saw the company's total financing raise to around $800mn (at the time of the Series F round). 
As a result of the round, the business was valued at $2.9bn; it stated that the funding would be used for hiring new staff and for the ongoing expansion of the business. 
Find out more about Affirm here.
For more information on all topics for FinTech, please take a look at the latest edition of FinTech magazine.
Follow us on LinkedIn and Twitter.