FinTech profile: Adyen - the all-in-one payments platform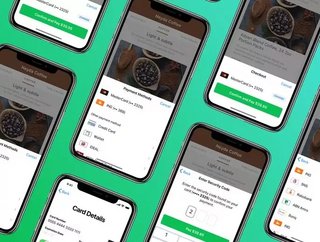 Adyen is a global payments company that uses innovative technology to simplify and accelerate payments for fast-growing businesses Adyen was founded in...
Adyen is a global payments company that uses innovative technology to simplify and accelerate payments for fast-growing businesses
Adyen was founded in 2006. The group of entrepreneurs at the helm, including current CEO Pieter van der Does and CTO Arnout Schuijff, recognised that the existing payments platform at that time consisted of a patchwork of systems underpinned by an outdated infrastructure. 
Accordingly, they developed Adyen - which translates to 'start over again' in Surinamese - to change this. The company was built on the vision of helping businesses to grow through the use of a payments platform capable of meeting the rapidly evolving needs of modern businesses. 
Innovation in infrastructure
With that vision in mind, Adyen's payments infrastructure was built to be directly connected to card networks and local payment methods worldwide. 
This approach allows for unified commerce, lets merchants globally accept payments through a single system and uses data to provide optimised shopper insights. It also enables revenue growth whether online, mobile or point-of-sale payments are used. 
For online payments, Adyen accepts digital payments in any device or channels. Options available in this area include an innovative dashboard that shows performance, testing and reporting stats, fraud protection tools, global coverage that allows users to pay anywhere and the ability to build branded payment experiences. 
The latter includes the option to customise payment flows, layouts and advertising, to apply discounts or rewards, and uses an AI-powered system to combat security threats. 
Seamless experience
Adyen's all-in-one platform accepts payments everywhere and offers a seamless payment experience. 
It accepts a suite of popular payment methods, including Visa, Mastercard, American Express, iDEAL (online banking), Alipay, and Sofort. Further, customers are offered the complete Adyen toolkit, which enables them to add any additional local payment methods quickly and efficiently. 
The company is the preferred payments and digital banking choice for some of the world's largest brands, including Uber, Microsoft, ebay, Spotify, Pinterest and more. 
Building the future of payments
Adyen is currently located in 21 offices worldwide. Its Amsterdam headquarters aside, these include sites in Berlin, Brussels, Hong Kong, London, Melbourne, New York, Paris, Sao Paulo, Shanghai, Singapore and more. 
In 2019, the business processes a total of 240bn euros, a 51% increase year-on-year; it achieved a net revenue of 497mn euros and an EBITDA of 279mn euros - a 54% increase year-on-year.
SEE MORE:
For more information on all topics for FinTech, please take a look at the latest edition of FinTech magazine.