FinTech profile: Accertify, the digital cyber risk innovator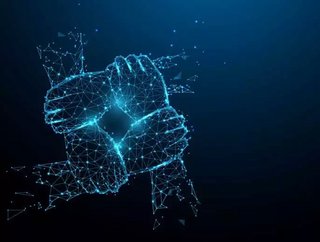 Accerify provides digitally-driven fraud prevention, payment gateway and chargeback management solutions Accertify is built around a strong understandi...
Accerify provides digitally-driven fraud prevention, payment gateway and chargeback management solutions
Accertify is built around a strong understanding of the sophisticated and complex threats that organisations face on a daily basis. 
As such, the company offers one of the market's most comprehensive platforms for solving digital risk. This includes solutions covering digital identity, fraud prevention and management, dispute management, PSD2 strong customer authentication and payment gateways.
Solve and protect
Accertify is an American Express company.The business is staffed by former in-house fraud and risk managers, all of whom have considerable knowledge and experience in the art of protecting organisations. 
According to Accertify: "We have the largest data set in your industry, and the most experienced team, so we better solve every issue. We listen. We have your back."
The business was founded in 2007 by Gary Doernhoefer and Jeff Liesendahl. Since, it has created a 'digital network of trust' that allows businesses to have full transparency over the transaction process, without risk affecting the user experience. 
These customers include M&S, RevenueWire, Ryanair, Southwest, Urban Outfitters, Volairs, WestJet and many more. 
Accertify's service revolved around its 'assurance plan', which delivers a four-step customer/provider interaction to protect from continually evolving and expanding digital cyber risks: request a consultation, experience a demo, receive a tailored 'success plan', and "breathe a whole lot easier". 
Technology
At the heart of Accertify's service offering is a layered risk platform, machine learning technology and rich reputational community data. 
This combination lets users address risk pain points across any part of the customer journey, from account creation through to activity monitoring and payment.
SEE MORE:
Accertify's full risk platform also includes device recognition capabilities, which are delivered through collaboration with leading device intelligence platform, InAuth.
The company's platform and products are designed to be modular and configurable to suit any organisation. 
In digital identity, for example, Accertify offers a configurable payment gateway solution that manages large transaction volumes and ensures that payment routing and acceptance processes are secure. 
Similarly, the company's payment gateway is configurable, to enable scalability, performance and security and data breach protection. 
This allows for the streamlining of payment routing and offers customers a more safe and reliable transaction experience.
Financial services
Cybersecurity is essential across every area of financial services. 
According to Accertify, "Financial institutions have an interesting challenge because customers want a simple, secure online experience and cybercriminals continue to find new and innovative ways to infiltrate online channels and steal customers' personal and account information."
For customers in this sector Accertify provides solutions that protect against financial fraud, covering several critical features: 
Device intelligence
Velocity
Community intelligence
IP geolocation
Customer profiles
Behavioural analytics
Find out more about Accertify here
For more information on all topics for FinTech, please take a look at the latest edition of FinTech magazine.