Fintech and smart cities: the future?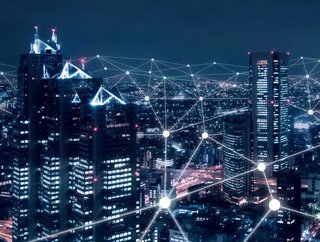 How does a mobile-first, digital banking industry interact with future smart cities? We look to the Middle East to find out...
Technology is developing at an incredible rate, and at every turn.
Smart or digital technologies are no longer used in isolation. Rather networks, connectivity and digital ecosystems are driving change for consumers and industries alike.
The smart city stands at the apex of this development. But how will banks - both digital and bricks-and-mortar evolve with this change?
Earlier this year, we looked at how fintech is shaping the development of smart cities, particularly thos rapidly growing urban centres in the Middle East.
When it comes to harnessing financial technology to foster the creation of smart cities, the UAE remains ahead of the curve.
For example, the number of fintechs in the UAE is expected to grow by as much as 230%, from 559 companies.
By 2022, the fintech market is estimated to reach a value of $2.5bn across the broader MENA region, according to Accenture.
Smart Dubai
Smart Dubai champions smart city initiatives across the region.
The initiative seeks to harness AI, data and blockchain in order to drive Dubai's economy and achieve the ultimate goal of making it entirely paperless.
Government-owned bank, Emirates NBD, is driving this change by undertaking one of the largest digital transformations in the region.
In addition to this, it also launched digital banks Liv and E-20, which are driving fintech capital.
The Dubai International Financial Centre (DIFC)
The DIFC is the region's largest financial ecosystem, comprising over 24,000 professionals across 2,200 companies.
It nurtures fintech growth in the region through The FinTech Hive, which runs an annual accelerator programme that provides mentoring, funding opportunities and marketing exposure to fintech, insurtech, regtech or Islamic fintechs.
A number of international businesses have signed onto the DIFC.
These include UK-based architect of digital banking and payment solutions company, Bankable, and global mobile payment technology company QFPay, which provides backend solutions to Alipay and Wepay.
For many institutions external to the UAE, partnerships are the best way to enter the region's industry.
Mastercard, for example, announced its partnership in September 2019 with the Dubai Roads and Transport Authority (RTA) that would see the two companies collaborate to enhance public transport inline with Dubai's Smart City Vision.