Experian reveals drivers behind rapid fintech growth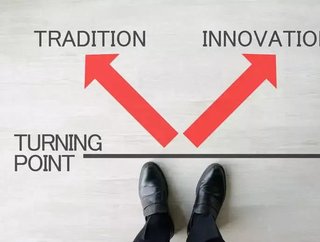 Experian's first Fintech Marketplace Trends Report has profiled the consumers behind the rapid growth of the sector Fintechs have more than doubled t...
Experian's first Fintech Marketplace Trends Report has profiled the consumers behind the rapid growth of the sector
Fintechs have more than doubled their personal loan market share in four years. This rise – which translates to a market share of 49.4% up from 22.4% in 2015 – is representative of the wider, rapid growth being seen across the fintech sector, according to Experian's 24 September Fintech Marketplace Trends Report.
In it, the global information services company, which operates in 44 countries worldwide and regularly invests in new technologies and innovation, highlights its findings on fintech unsecured personal loans. Granted, on paper it doesn't sound like the most glamourous area of what is a hugely innovative market, but the data secured by Experian makes for interesting reading.
Alongside the above top-line growth stats, for example, the organisation reveals that the unsecured personal loan category has seen impressive growth over the same four-year periods – new loan originations were 1.3 million in March 2019 compared to 656,000 in the same month in 2015.
Experian notes that the average fintech loan was $5,548, compared to the $7,383 of traditional lenders (when comparing the spread of loan amount). Consumers, it states, "are increasingly turning to fintech lenders".
Who, what and why?
Michele Raneri, Vice President of Analytics and Business Development at Experian, said that "significant changes in the financial profile of fintech borrowers and an increase in adoption from younger customers is fuelling growth."
SEE MORE: 
Who are those customers? Experian looked at both the financial profiles of fintech borrowers as well as those generations most inclined to secure their personal loans with fintechs rather than incumbents. It found:
Baby Boomers, Gen X and Gen Y account for the largest share of both personal and fintech personal loan borrowers.

More members of Gen X (ages 38-52) take out personal loans from fintechs, accounting for 35.9% compared to 32.6% for traditional. Those in the youngest generation, Gen Z (age 18-23) are more inclined to secure personal loans from fintechs at 5% compared to 3.1%.

Gen Y (ages 24– 37) accounts for 34.9% fintech personal loans compared to 24.9% in traditional.

The largest shift in borrower base is in the Baby Boomers group (ages 53– 72). These borrowers have a higher propensity to secure loans from traditional lenders, accounting for 33.5% in traditional loans and 21.9% in fintech loans.

Perhaps unsurprisingly, the Silent Generation (those 73+) are more inclined to borrow from traditional lenders at a rate of 6% compared to 2.2% from fintech.
For more information on all topics for FinTech, please take a look at the latest edition of FinTech magazine.