Dublin Tech Summit: Fintech players to look out for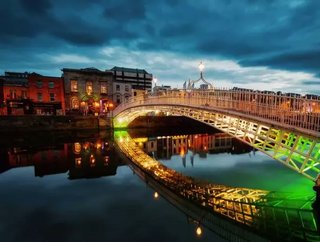 With just a few days to go before the Dublin Tech Summit, we take a look at who to look out for from the fintech space. The fastest growing tech summit...
With just a few days to go before the Dublin Tech Summit, we take a look at who to look out for from the fintech space. 
The fastest growing tech summit in Europe, Dublin Tech Summit offers insight from some of the most influential technology leaders as part of a two day event which includes talks, panels, networking and knowledge sharing opportunities. 
The summit is also keenly focused on diversity in a male-dominated field and tries to ensure events are gender balanced. Last year, the female attendee rate was 48%. 
With 2018 speakers including Gary Vaynerchuck, Cindy Gallop, Aisling Hassell, Matthew Luhn, Casey Neistat and Johanna Maska, who should we look out for in 2019, particularly for those of us with a keen interest in fintech? 
 
Werner Vogels, CTO, Amazon.com
As CTO of the world's largest ecommerce giant, Vogels can certainly shed some light on the evolving industry on an international scale. With the goal of driving innovation within the company, Vogels has insight into running large scale operations involving implementing change throughout an entire global organisation. 
On the first day of the summit, he will appear at To Protect and To Serve – Security in a Modern Application Development World.
SEE ALSO:
Mihai Alisie, Co-Founder, Ethereum 
One of the world's most popular cryptocurrencies, Ethereum is an open-source, blockchain-based token which has played a key part in the decentralisation of currency as well as showing off the potential of the secure distributed ledger tech. 
At one of the events 'fireside chats', co-founder Mihai Alisie will discuss From Collected Intelligence to Collective Intelligence. 
Joao Reginatto, Director, EU Product, Circle
Peer-to-peer payments platform Circle claims it will revolutionise the way we deal with money. Operating with crypto finance, the people-centric business uses an open platform and aims to ensure nobody is exclued. 
Reginatto is in charge of Circle's product within the EU, and will take part in the EvolutionX strand of the event. On the second day of the conference he will discuss whether stablecoins are a new class of asset.