Digital banking fintech Meniga raises £7.6mn funding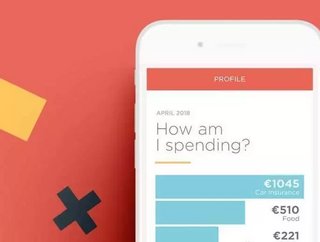 Meniga, a leading provider of digital banking technology for the world's largest banks, has closed a £7.6mn (€8.5mn) strategic investment funding r...
Announced on 28 May, the funding was led by customers Groupe BPCE, the second-largest banking group in France, Portugal's Grupo Crédito Agrícola and UniCredit.
Other participants in the round included current institutional investors Velocity Capital, Industrifonden & Frumtak Ventures.
Preferred digital partner
Meniga provides an innovative digital banking platform that enables banks and fintechs to use personal finance data to innovate their mobile and online channels. 
The company is a recognised global leader in white-label digital banking solutions focused on improving customer experience for more than 90 million digital banking users across 30 countries. 
It was reported that the company will use the funding for continued investment into its R&D activities. 
It will also be used for strengthening its sales and service teams in order to meet growing demand.  
On the funding, Meniga's CEO and co-founder, Georg Ludviksson said: "Partnering closely with our customers is a key part of our strategy to be the preferred digital innovation partner to our clients. 
Ludviksson added that "an equity relationship is an excellent way to strengthen such partnerships. We appreciate the continued vote of confidence and growing business we have with our impressive global client base."
SEE MORE:
Technology and customer engagement
Meniga offers a host of products and solutions including data aggregation technologies, personal and business finance management solutions, cashback rewards and transaction-based carbon insights.
The business has seen significant growth recently, particularly as demand for its products and services has grown. 
Accordingly, Meniga opened offices in Barcelona and Singapore in 2019 to accompany its existing sites in London, Reykjavik, Stockholm, Helsinki and Warsaw.
The company has developed a framework for next-generation digital banking around advanced data consolidation and enrichment, meaningful customer engagement and new revenue opportunities.
Meniga was awarded "Best of Show" at Finovate Fall in 2018, Finovate Europe in 2011, 2013, 2015 and 2018, "Best Company" at European FinTech Awards 2017 and was featured on FinTech50 in 2014, 2016 and 2017.
For more information on all topics for FinTech, please take a look at the latest edition of FinTech magazine.
Follow us on LinkedIn and Twitter.