In detail: Visa acquires Plaid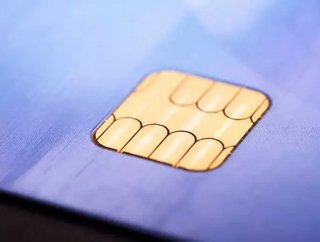 Visa has announced its acquisition of US-based fintech, Plaid Visa has acquired Plaid. You don't need me to tell you that - the magnitude of the acquis...
Visa has announced its acquisition of US-based fintech, Plaid
Visa has acquired Plaid. You don't need me to tell you that - the magnitude of the acquisition, valued at $5.3bn, means that the both the payments company and the San Francisco-based fintech are front page news in the financial services world. 
The deal, announced on Monday 13 January, comes less than two years after Plaid was valued at $2.65bn. It also acts as a good marker for Visa's intent to move further into the fintech sector  - the company has previously acquired a minority stake in Klarna in 2017. It's that aspect of the announcement we'll take a closer look at here. 
Visa and fintech
According to a Financial Times article, Al Kelly, Visa's Chief Executive and Chairman, said that Plaid's acquisition forms part of Visa's "natural evolution". Kelly was reported as noting: "The combination of Visa and Plaid will put us at the epicentre of the fintech world, expanding our total addressing market and accelerating our long-term revenue growth trajectory". 
On Visa's evolution, Kelly referenced the company's 60-year transformation from "safely and securely connecting buyers and sellers to connecting consumers with digital financial services". He was also reported by the Wall Street Journal as saying that the move would accelerate Visa's movement outside of cards. 
The company is currently the largest US card network, said to handle upwards of $3bn of transactions on credit, debit and prepaid cards in the period between January and September last year alone. This latest acquisition will give it a greater diversity in its operations and, if Kelly's comments bare fruit,  pave the way to non-card payment services. 
SEE MORE: 
There's little doubt of the pace at which the fintech sector, and the engagement with and use of apps and technologies such as Plaid's - which essentially provides aggregator software that enables financial services companies and fintechs access to cient's bank account information - is growing. It is a lucrative market for companies to invest in, which is why we see increasing levels of collaboration between banks, incumbents and fintechs across the sector. 
Best-in-class platform
Visa set out its strategic rationale for the acquisition, which it described as enhancing its role as a partner to fintech developers globally. Fintechs, it said, "serve a large addressable market with very high growth rates". Plaid, in particular, is referred to as the best-in-class platform that connects fintech developers, financial institutions and consumers (see below). 
Visa set out several potential benefits from the acquisition, including acceleration of cross-border, network of networks money movement strategy due to faster bank account authentication, optimised solutions for Open Banking market clients and the greater integration of value added services to payment solutions offered by fintechs. 
For more information on all topics for FinTech, please take a look at the latest edition of FinTech magazine.