Deloitte: how financial services is responding to COVID-19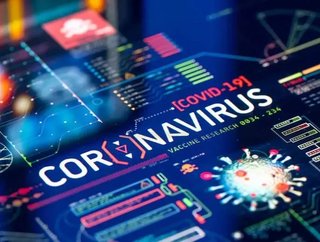 A new report published by Deloitte has outlined the contingency plans and core strategic priorities for financial services firms impacted by COVID-19 T...
A new report published by Deloitte has outlined the contingency plans and core strategic priorities for financial services firms impacted by COVID-19
The report, Confronting the Crisis: How Financial Services Firms are Responding to and Learning from COVID-19, found that rethinking and digitising client interactions is a high priority for executives. 
Deloitte reveals that financial services organisations are learning valuable lessons in crisis management and contingency planning as a result of the global coronavirus pandemic. 
The report was backed by a flash survey of senior executives in the US financial services industry. A quarter of these held c-suite positions, the remainder were other executive roles. 
Crisis management
It was explained that, since COVID-19 crisis, institutions worldwide had relied on existing crisis management and business continuity plans. 
However, says Deloitte, "early indications suggest that not all financial services institutions are leveraging their plans in the same way".
For example, it says that one survey shows close to a quarter of those firms were relying on existing business continuity plans while around 40% "used modified plans and a third created new ones on the fly".
Close to three quarters of respondents to Deloitte's latest survey - fielded in mid-April - felt that their firms were "better than moderately prepared to handle the impacts of the crisis". 
Only 16%, Deloitte adds, felt their response worked well. It notes that the most common gaps were found in the plans' ability to anticipate responses specific to a global pandemic.
Respondents identified ways in which existing resilience plans fell short, including: 
59% did not include pandemic-specific actions
50% did not address extreme shelter-in-place
34% noted gaps in how to address technology
20% recognised good plans, but said they were not harmonised or linked
It is also revealed that several technology challenges were cited, particularly with regard to managing increase training volumes and demand for loans specifically in relation to coronavirus.
Data has also proved challenging. For example, Deloitte says that firms have had to determine the most critical business services in terms of resource allocation. 
In this area, respondents demonstrated that they were faced with a lack of planning for the continuity for critical services - manual research and analysis was needed to fill some gaps, and one example found that, while data was available it was stale.
SEE MORE:
Strategic priorities
Alongside focusing on contingency planning, the report also revealed several key strategic priorities for senior executives post-COVID-19.
The highest among these is rethinking and digitising client interactions. Technology upgrades are also a high priority, as is reimagining talent operation and digitisation strategy.
Other findings from the report include:
Technology investment: respondents cited increasing digital capabilities around client interactions, and technology upgrades in general, as top issues. Deloitte anticipates a doubling-down on the speed of digital transformation over the coming months and years, including increased spending on cloud technology; data center evolution; and digitisation of client experience.
Future of work: respondents mentioned the need to both reimagine the talent operating model - what work gets done, and by whom - and their real estate and sourcing strategy- where work gets done.
Controls redesign: where does the know-how live inside many FSI firms? Many firms have learned that important knowledge is embedded in people's institutional memories and 30-year old processes that lack playbooks, many of which are still done manually.  The most critical controls - process, detective, and preventative controls that rely on improved workflow tools - will be digitised, along with machine learning and visual risk-sensing capabilities.
Read the full report from Deloitte here.
For more information on all topics for FinTech, please take a look at the latest edition of FinTech magazine.
Follow us on LinkedIn and Twitter.