Deloitte: AI and financial ecosystem transformation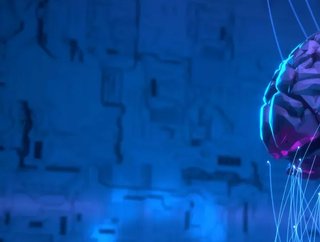 According to an article by Deloitte, artificial intelligence is significantly changing the traditional operating models of financial institutions...
The proliferation of artificial intelligence in the financial services sector if shifting strategic priorities and upending the competitive dynamics of the traditional ecosystem models, says Deloitte. 
In How artificial intelligence is transforming the financial ecosystem, the global consultancy firm considers how financial services players can better embrace AI technology to succeed.
The technology, says Deloitte, is likely to have a significant impact on every sub sector of the industry. 
In payments, for example, Deloitte explains that AI is behind new and innovative tools that allow for the combatting of fraud and security risks. 
It is also increasing customer engagement and confidence by enabling real-time interventions and responses to any potential threat. 
Deloitte explains that "AI enables payments providers to generate new revenue streams by using their databases to provide unique insights. 
Likewise for deposits and lendings, it is suggested that banks can increase profitability through the delivery of personalised lending operations. By using AI, organisations are able to deliver advice at scale and redefine and improve the value proposition. 
AI, Deloitte adds, "can deliver smarter and more nimble workflows that improve the productivity and reach of lending operations. It is launching a commercial banking renaissance through improved data integration and analytics tools that unlock a vast underserved market."
The insurance industry is undergoing significant digital disruption. 
AI in particular is enabling insurers to predict risk with greater accuracy and to customer products to better suit customer requirements. 
The use of AI in insurance is allowing a more agile operating model to emerge for organisations, while also driving efficiencies in underwriting, claims and distribution channels. 
AI impact: key findings
Deloitte highlighted several key findings that further outline the impact of AI on the financial services. These include: 
Customer loyalty: Deloitte explains that AI gives companies the chance to use new methods to interact with customers, thus distinguishing their service proposition and escaping a 'race to the bottom' approach.
Self-driving finance: Following from the above, AI will see much of the customer experience automated, giving customers a much greater control over their financial wellbeing.
Collaboration and collective solutions: Shared datasets will give rise to greater collaboration over products and solutions for customers.
Data regulation and alliances: On the former, Deloitte believes that greater regulation over the sharing of data will drive how financial players adopt AI. That sharing of data may become more challenging, or will need a greater strategic oversight, in order to thrive.