Championing trust: the fintech opportunity
By Daumantas Dvilinskas, CEO, TransferGo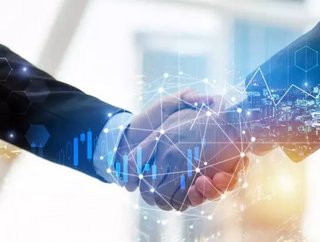 How can fintechs take advantage of consumer mistrust of banks?Daumantas Dvilinskas, CEO ofTransferGo, explains Trust is difficult to build and very eas...
How can fintechs take advantage of consumer mistrust of banks? Daumantas Dvilinskas, CEO of TransferGo, explains
Trust is difficult to build and very easy to lose. When it comes to sensitive issues, such as money, trust is often the first to drop if there's a problem or a crisis.
It's why, over a decade on from the financial crash, two thirds of the public are still finding it difficult to restore their trust in the banking system. In times of uncertainty and apprehension, it can be easier and 'safer' to stick with what you know, rather than risk moving and being further dissatisfied. 
Herein lies a big opportunity, however, for fintechs.
In a regulatory environment that is supportive of challengers and new innovation, there's space for startups to flourish and build new levels of trust in financial services that continues to take customers by surprise.
It requires fintechs to address existing pain-points, such as customer service, experience and transparency, and prove that fintech providers can be viable alternatives to the long-established institutions. 
Levelling the playing field 
A review of the last decade displays a story of proliferation of fintechs.
After the crisis in 2008, industry startups were still very much seen to be a niche subset of the existing banking system, supporting customer service delivery and backend infrastructure.
Yet, today, they are part of a much wider spectrum of financial services options, pioneering retail payments, international remittances, cryptocurrency trading and accountancy support. 
Importantly, this bloom is because of an operating environment that levelled the playing field. In the UK, the government and industry bodies have been open to encouraging competition and have recognised the innovation brought about by challengers.
For instance, fintechs today challenge incumbent banks and financial institutions for custom because legislation such as Open Banking has enabled them to grow and offer innovative services.
For the first time, banks have been compelled to grant third-parties access to customer data, enabling fintechs to provide personalised and regulated products.
It was a turning point for fintechs, and a formal recognition of the role they play in offering customers greater choice and control over their financial services. 
SEE MORE:
Capitalising on fintech engagement 
With consumer adoption of fintech at an all-time global high, there has never been a greater opportunity to capitalise on this positive sentiment, build trust in financial services and continue to grow.  
However, an essential pillar of trust is transparency and this is a battleground where fintechs can differentiate themselves.
Today, just 32% of consumers think that incumbents are transparent about their fees, account handling and strategy.
This presents those offering an alternative finance service with an opportunity to champion honesty and demonstrate they understand the importance of embracing a mandate to be clear and open.
In the realm of international money transfers, for instance, this means being transparent about costs and foreign exchange margins, and ensuring there's no clandestine fees. Similarly, it's critical to be honest about exactly how long remittances will take and offering accurate information about where a payee's money is. 
In an era of consumer 'wokeness', fintechs are ideally placed to take advantage of growing alternative finance engagement and deliver a transparent, trustworthy service. 
Delivering exceptional services 
Fintechs have regularly built their reputation on delivering exceptional customer service, working towards a digital revolution that has upended consumers' expectations.
While it's created a demand, it has in tandem created a challenge - how do you keep customers happy when you keep increasing the expected level of service? 
The answer lies in developing impactful initiatives that are incrementally but regularly rolled out to customers.
At TransferGo for instance, we have in-country representatives for each market. This ensures that customers are able to speak to agents who understand local discourse and issues, and can advise on an appropriate solution.
To put this into context, it does not make sense for a customer phoning from Romania to speak with a representative in Scotland. The distance is alienating and can make the customer feel unvalued.
Similarly, we've implemented extended office hours to fit around modern working habits in our markets, ensuring we're able to better serve our customers and go that extra mile. 
For fintechs to capitalise on the trust opportunity, strengthening their customer relationships by not losing sight of what's important to them has to be a priority.
Seizing the opportunity 
There's a substantial consumer appetite for innovative, digital financial services that offer an alternative to the banking status quo.
Fintechs are able to identify and solve specific pain-points much faster than their peers, offering a transparent and robust customer service that fosters trust and loyalty.
As for most start-ups in the industry, being transparent, reliable and honest are typical founding pillars, so continued growth is about staying true to these roots as the business evolves.
For fintech leaders, it's an undeniable opportunity to flourish and restore trust in the system.
This article was written by Daumantas Dvilinskas, CEO of TransferGo
For more information on all topics for FinTech, please take a look at the latest edition of FinTech magazine.