Capgemini: why fintech collaboration is essential for banks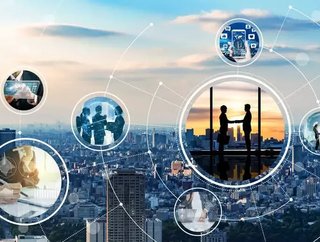 A report by Capgemini and Efma has found that effective collaboration between banks and fintechs is essential for achieving true customer centricity In...
A report by Capgemini and Efma has found that effective collaboration between banks and fintechs is essential for achieving true customer centricity
In The World FinTech Report 2020, it is explained that challenger banks, fintechs and BigTech players are no longer considered disruptors. Rather, "they have opened a pandora's box of sky-high customer expectations" that has significantly shifted the goalposts for incumbents. 
In order to retain any competitive advantage, and to continue to thrive in the industry, big banks and traditional players must embrace Open X, unleash their inventive or innovative sides and pursue collaboration opportunities with new market entrants. 
"The gap between what customers expect and what traditional banks currently deliver has never been wider," says the report. However, it adds that now is the time for banks to readdress this imbalance. 
The reasons behind this shift in the market is largely down to the propositions of those more innovative, more nimble BigTechs and challengers. Indeed, says Capgemini and Efma, their "data-fuelled, hyper-personalised experiences in real-time" have won over customers seeking the vey best from their financial services. 
In contrast, says the report, traditional banks have placed considerable investment into front-end IT infrastructure to improve the customer experience, but these efforts have failed to meet the expectations of modern customers to date. 
The way forward
Change, therefore, must come. Traditional banks must focus any strategy on becoming more agile and more customer-centric. They should, it is argued, also consider assuming a more specialised role, such as a supplier or aggregator in a new, open ecosystem. Embracing Open X will also be crucial. 
Collaboration will be essential to achieving these measures, it is stressed. For example, the report notes that banks should prioritise middle- and back-end transformation through data-driven and customer-centric partnerships with fintechs. In doing so, this will lead to improvement of the front end. 
The latter - dubbed, the 'last mile experience' - in the report, is said to be missing the mark. This results in customer dissatisfaction in not receiving a personalised relationship from their bank; new-age customers also report frustration at the narrow range of products and services offered by their traditional bank. 
Solving this involves improving the whole value chain, which could result in improved top- and bottom-line growth, greater productivity, enhanced customer engagement, reduced costs and increased transparency. 
SEE MORE:
Meaningful collaboration
Banks and fintechs are frustrated by the results of their collaboration to date, says the report. Within, it is revealed that: 
only 21% of banks believe their systems to be agile enough for collaboration
only 6% have achieved the desired ROI from their collaboration efforts
70% of fintechs don't culturally or organisationally see eye-to-eye with bank partners
more than 70% of fintechs are frustrated with incumbent process barriers
50% of fintech executives report having not found "the right collaborative partner"
As a result, says Capgemini and Efma, banks that prioritise effective collaboration will thrive.
Anirban Bose, CEO of Capgemini's FInancial Services and Member of the Group Executive Board, states: "Since we started this report three years ago, fintechs have moved from disruptors to mature players, and it is now essential for incumbent banks to consider them not only as formidable competitors, but as necessary partners of choice to meet changing consumer expectations." 
Read more about the report here.
For more information on all topics for FinTech, please take a look at the latest edition of FinTech magazine.