Breaking Wave: how Deutsche Bank is 'going fintech'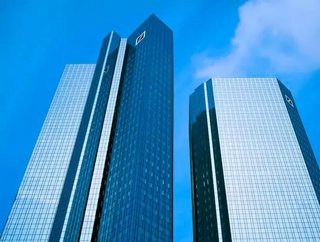 Speed, creativity and exploration: three words driving Breaking Wave, the new innovation-focused startup factory inside Deutsche Bank You hear it acros...
Speed, creativity and exploration: three words driving Breaking Wave, the new innovation-focused startup factory inside Deutsche Bank
You hear it across the industry; you also hear it in the many forward-focused stories we discuss in FinTech magazine: incumbents are often found to be playing catch up with the speed of growth in the financial services sector.
That's particularly true when you look more closely at innovative new technologies and the small, flexible and dynamic startups that produce them. Only in October, for example, did we consider a report published by Accenture - 5 Big Bets in Retail Payments in North America - that described a market in which incumbents find themselves on unstable ground, driven by an increasing focus on innovation in the field of customer experience and emerging players' abilities to meet those expectations.
The proposed solution to this issue was an evolutionary process that encompasses "truly transformational change". For many banks, that change involves collaborating with small-scale fintechs. Deutsche Bank has approached the challenge slightly differently . 
Breaking wave
The concept behind Breaking Wave is relatively straightforward. In its simplest form, and as is stated clearly on its fledgling website, it is "a fintech inside Deutsche Bank". The Breaking Wave team - the company will have a maximum workforce of 75 and won't staff any project with more than 15 people until it is commercially validated, according to recent reports - will work side-by-side with the bank's entrepreneurs. 
They will be tasked with testing new ideas, and developing and building new products and concepts that drive growth and "create fresh opportunities for Deutsche Bank and its clients". Crucially, says Breaking Wave, this process will move "with the same speed and creativity of a technology startup [...] from inside Deutsche Bank, drawing on the power of the bank, its people, network and knowledge."
SEE MORE
The secondary purpose of Breaking Wave, according to several recent media reports is to attract those bright and innovative minds that seek out a startup-type role but may be put off by a more established financial institution such as Deutsche Bank. For example, Thomas Nielsen, who oversees new ventures at the bank, was reported in a recent Bloomberg article as saying that fintechs "have an unfair advantage. And by the way, they're building better products than we do. They're solving a problem that needs solving and they're doing it faster and better than most of the big companies do, which annoys the heck out of me."
Nielsen went on to say that "If you have just graduated and you have a job offer from Microsoft, from Apple, from Google, Facebook and Deutsche Bank, I don't think you choose Deutsche Bank."
According to Nielse, the new organisation will work to a "bespoke risk and control framework" so that it stays in line with Deutsche Bank's wider policies, and confirmed that it has no banking license or intention to engage in trading.
For more information on all topics for FinTech, please take a look at the latest edition of FinTech Magazine.