Behind the funding: what's fuelling Qonto's growth?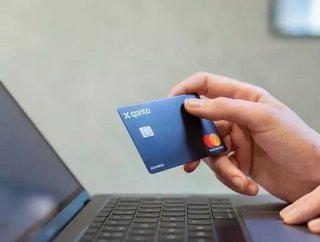 Qonto, the fast-growing neobank for SMEs and freelancers, has just completed the largest ever funding round for a French fintech at $115mn, Here's a clo...
Qonto, the fast-growing neobank for SMEs and freelancers, has just completed the largest ever funding round for a French fintech at $115mn, Here's a closer look at the fledgling business
Qonto is young. The company's initial product launch took place in 2017 after its founding by Alexandre Prot and Steve Anav who, on the company's website, describe its business as "We sue design and technology to give entrepreneurs the banking experience they deserve". 
As with all great entrepreneurs and innovators, Prot and Anav's idea for Qonto was born out of personal experience and, particularly in their case, frustration. Both were building their first company in 2015; both were troubled by their banking experience in doing so - complexity, a lack of modern tools and software to complete the tasks they needed, and the time it was taking them, resulted in a shared goal: to tackle these issues and create a service that they and other entrepreneurs deserve.
Enter Qonto
And so Qonto was born. Prot and Anavi set out Qonto's mission statement very clearly on the company's website: "building the best business banking service by using technology and design, with a fair and transparent pricing".
Entrepreneurs, they say, have been neglected for too long, particularly from incumbents and larger institutions, and modern business banking should reflect those things that are most important to new business men and women - efficiency, affordability and attractiveness of proposition.
SEE MORE: 
In those two years since, the business has grown to 170 employees, has become the first B2B neobanks to obtain a Payment Institution licence and is used by moee than 65,000 businesses. 
Its funding announcement is the latest in this series of developments. The company has raised a $115mn Series C funding round, let by Tencent and DST Global. This is, it says, the largest funding round ever for a French fintech company. 
Qonto's service offers a professional current account, payments card and additional services. Business accounts - a relatively under-served sector in the world of fintechs - are split into three categories by the bank: for freelances, for startups and SMEs, and for company creators. Each of these, says the business, is versatile to accommodate entrepreneurs and budding businesses of all sizes; Qonto also enables greater corporate financial management through advanced tools and integrated solutions
Read for adventure
The latest funding is only the beginning, according to Qonto's celebratory announcement. Included in this are intentions to accelerate growth and expand internationally, as well as become a fully-licensed bank.
* Image: Qonto / Quentin Chevrier Avril 2019
For more information on all topics for FinTech, please take a look at the latest edition of FinTech magazine.