Are challenger banks really up to the challenge?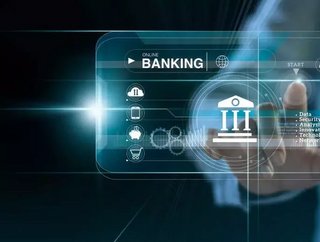 How can challenger banks use technology to retain a competitive advantage?Neil Murphy, Global VP, ABBYY, explains Traditional banks are behind the time...
How can challenger banks use technology to retain a competitive advantage? Neil Murphy, Global VP, ABBYY, explains
Traditional banks are behind the times when it comes to customer experience – that's news to no one. Customers are flocking to digital-first challenger banks, and bricks and mortar banks are scrambling to play catch up.
However, with Accenture finding that customer sign-ups to digital banks fell slightly in the second half of 2019, all is not won for the challengers yet. They need to keep customer experience at their core.
That said, six million new customers globally in the second half of 2019 is no mean feat. Engaging and onboarding all these new customers is a challenge in itself but doing this while keeping existing customers happy could cause a huge headache.
No matter how hi-tech the front end is, if they haven't got the back-end processes in order, neobanks could crumble under the pressure.  
Identifying bottlenecks, finding insights from customer data, ensuring customer service agents follow set processes, preventing inefficiencies from impacting customer experience… the pressure is on.
Without AI and intelligent automation tools to help banks get hold of their processes, customers could be left in queues, struggle to get new cards or new account details, or be unable to onboard at all.
All the reasons they came to a challenger in the first place could be left in the dust. So how can technology ensure this doesn't happen?
The balancing act
Today's consumers live fast-paced lives and the services they use reflect this. They want technology that provides them with a digital experience that makes their lives easier – helping to make decisions faster and achieve more from the day.
Challenger banks are in a great position to deliver on this.
SEE MORE:
Through disruptive tech-savvy solutions, challenger banks have been able to capture the opportunity to deliver value-adding financial services and onboard new consumers.
It is important banks take customer onboarding seriously. This is the first chance for them to establish a good relationship with customers. Moreover, onboarding is not just an opportunity for challenger banks to showcase themselves as the alternative option or to deliver good customer experience – but also to gain insights for future opportunities and services.
To win new customers and keep existing ones, banks need to focus on innovation. Whether it is account opening, loan applications, payment processing, or any of the thousands of other possible processes, technology is the missing link for the banks falling behind.
Delivering data-driven insights
We know that customers want the fastest, easiest and most convenient option when it comes to banking.
The trend has shifted from online banking to using mobile apps to split bills with their friends, paying for online goods through a touch of their finger, and even asking voice assistants to check how much they spent at the weekend.
A key component to a bank's success in the digital economy is therefore the data they accumulate about customers, and finding intelligent ways of processing it.
Challenger banks have the distinct advantage of being agile and customer-centric, but legacy banks potentially have the upper hand here – due to the sheer volume of data they hold, and their history of being a trusted brand.
By capturing meaningful insights, neobanks can create audience segmentation and deliver innovative, customised products in a way that appeals to customers.
Process analytics can help to deliver insights from data that already exists within a financial organisation. With process intelligence technology, leaders can see a complete view of their operation and easily discover their bottlenecks. These insights from the back-end processes can then be fed to the front-end, and thus to customers. 
But this isn't a one-time deal. Banks need to be on their game and constantly learn about changing consumer needs and behaviours. A clear understanding of their internal processes is critical to identify inefficiencies that may be impacting the customer experience.
In this, neobanks are working hard to stay ahead of the game.
Putting the right infrastructure in place
It's not just about making use of the data you have to drive the customer experience. The customer journey itself is even more important.
The financial industry is extremely process-driven, but due to the volume and complexity of many of these processes, banks often struggle with properly tracking and subsequently optimising them. 
To better serve their customers, banks need to be able to identify the bottlenecks and blind spots in every engagement with customers.
Process intelligence can do this, giving banks the tools to analyse less structured processes, identify opportunities for improvement, and increase both the speed and accuracy of executing said processes.
For example, a customer who loses their card shouldn't have to go through a gruelling battle of wills, keying in numbers, and being put on hold just to have their account frozen. They should be able to do this digitally, and in a matter of minutes.
This would massively alleviate customer anxiety. What's more, it shouldn't take days for the account to be up and running again. Customers are used to painstaking delays and layers of process with their banks – but it shouldn't be this way. 
Banks that are slow to adapt and embark on implementing these changes will simply not survive.
In a climate where businesses are working hard to ensure customer experiences remain a priority, banks need to liken themselves to digitally native organisations.
This means adopting new technology innovations and strategies in order to support their customer's needs and reduce the risk of falling behind. The difference between maintaining existing infrastructures and embracing digital transformation has never been more stark – especially in customers' eyes.  
Rising up to the challenge
The rapid growth of neobanks shows they have great consumer appeal, forcing their competitors to adapt and innovate, which can only be good for customers.
Developments in data analytics mean the best banks now have an all-around view on customers, to help them rise to the challenge. But they aren't rising far enough without the technologies that will overhaul their processes from the ground up.
Offering traditional financial services is no longer an option. Banks need to remember that they no longer have a loyal customer base. One long phone call or letter to an old address, or a series of issues navigating an app or online banking portal might be all it takes for customers to switch.
And, with legacy banks starting to wake up to the world of innovation, this might not always be the challenger from now on.
This article was written by Neil Murphy, Global VP, ABBYY
For more information on all topics for FinTech, please take a look at the latest edition of FinTech magazine.