Accenture: global payment innovation a worry for incumbents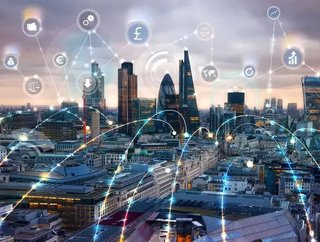 Accenture's latest report details ways in which incumbent banks can continue to compete in an instant, invisible and free payments world. How will incu...
Accenture's latest report details ways in which incumbent banks can continue to compete in an instant, invisible and free payments world.
How will incumbent banks raise their game to deal with a world in which payments are becoming instant, invisible and free (IIF)? That is the subject of a new report from Accenture: Global Payments Pulse Survey 2019: Two Ways to Win in Payments.
For the report, Accenture polled more than 200 retail and corporate payments executives from many of the world's largest banks to further understand their take on the growing priorities for banks in a sector that is seeing continued growth – and customer desire – for IIF payments.
$500bn to play for
Accenture estimates that global payments revenue will continue to grow to be worth $2.2trn over the next six years. Consumer payments, it says, will account for 58% of that figure with corporate payments expected to grow at a faster rate. The report also revealed that non-cash transactions will continue to grow.
Combined, says Accenture, this growth gives those banks operating in the payments sector, the opportunity to make US$500bn in incremental revenue. However, according to Accenture, that "won't be easy for those banks which are unable to shift to digital business models", which it says will be "a critical mission for winning in an IIF payments world".
Accenture found several progressive and disruptive market drivers that are shifting the landscape for those in the sector, such as new innovations like IoT, AI and blockchain, better mobile connectivity, the ongoing proliferation of new market entrants – particularly third-party payment initiation service providers, and more. It also pointed to shifting consumer attitudes towards speed and convenience. Combine these factors and, according to the report, we could reach a point where all payments are IIF.
Of those polled, Accenture found that:
40% see payments as already being instant

38% see payments being instant within the next 12 months

90%+ of bankers worldwide see payments becoming "more instant" for transactions between businesses

77% see payments as being "more invisible", as they are incorporated into apps, digital wallets or other third-party technologies
What can banks do?
Accenture sets out two key ways in which banks can address the shifting trends: scale their technologies to evolve how their core payment operations are carried out, and look to differentiate themselves through the adding of value in a low-margin, high-volume business.
SEE MORE: 
On the first, the report sets out that innovation will become a key method of how banks can tackle competitors and maintain their USP. There are, it said, two key areas to address here: drive costs down faster than revenues to maintain a positive volume/value trade-off, and employ/use the technological abilities needed to innovate.
Summarising, Accenture states that IIF payments are "no longer a question of if, but how soon". As a result, it adds, it will be vital for incumbents to stay relevant and make money by delivering for their customers and embracing the opportunities to scale their business.
Read the full report here.
For more information on all topics for FinTech, please take a look at the latest edition of FinTech magazine.