Accel closes US$3bn across three funds in US and EMEA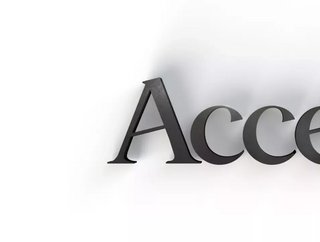 VC firm Accel has announced $3bn in new funding as it supports innovation in the US and EMEA markets
Based in Palo Alto, California, Accel has been operating since 1983. It was founded by Arthur Patterson and Jim Swartz, two visionary investors who believe in a 'prepared mind' approach to the industry - referencing a quote attributed to Louis Pasteur, "Chance favours the prepared mind." As such, the company combines preparation with an eye for opportunity.
Over the years, Accel has built a strong stable of tech-based investments, including Facebook, Dropbox, Spotify, Etsy, Venmo, UiPath, and GoFundMe. Clearly, the company has an eye for talent and its pace doesn't appear to be slowing down.
Its latest $3.05bn funding drive breaks as follows:
$650mn for its 15th US early-stage fund

$650mn for its seventh European and Israeli early-stage fund

$1.75bn for its sixth growth fund
"We are grateful again for the support shown by our Limited Partners, many of whom have been with us for nearly forty years," said Accel. 
"These partners, which include many large foundations, university endowments and research institutions, charitably finance and do ground-breaking, critical work to advance important social and scientific causes. In these challenging times that work is more important than ever. It energizes us to play a part in their efforts."
Breaking down geographic boundaries
One of the most striking things about Accel's portfolio is its geographic reach: from Canada to California, Romania, and India. The company is dedicated to locating innovation wherever it lies, "Today's exceptional founders are not bound by geography in the pursuit and realisation of their visions," it said.
This certainly aligns with popular opinion in the VC world; in our article 'A VC culture shift is democratising investment in 2021', Manuel Silva Martínez, General Partner at Mouro Capital, suggested that soon there would be no separate 'London scene' or 'San Francisco scene', "which is great news for smaller ecosystems traditionally underserved by capital, but it will make VC competition much more fierce."
However, competition is rarely a bad thing for good business. With tech companies continuing to break down the borders of geography that impede their international growth, we can surely expect greater connection, integration, and inclusivity for customers on a global scale.
Image source: Accel