2020: five fintech trends changing the industry
By Anna Tsyupko, CEO of Paybase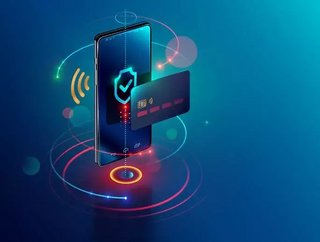 How will the fintech sector change in 2020? Paybase CEO, Anna Tsyupko offers five predictions Rise of B2B marketplace We predict that marketplaces wil...
How will the fintech sector change in 2020? Paybase CEO, Anna Tsyupko offers five predictions
Rise of B2B marketplace
We predict that marketplaces will take a new form in 2020. We'll start to see more big B2B marketplaces appearing to rival the likes of B2B giants Alibaba and Amazon Business.
B2B industries that sell high-value goods especially - such as aviation - can benefit significantly from the quality assurance, payment efficiency and access to new audiences that the marketplace model provides.
However, we also believe that the key B2B marketplace players to emerge will not be startup brands but incumbents with existing industry relationships (with suppliers, for example). In particular, it's likely that more will partner with fintechs and optimise their industry contacts and expertise with modern fintech capabilities.  
Even more seamless payments
As payments become even more closely intertwined with platform products and with users' CX, the trend will be to elevate their seamlessness even further. Consumers will be able to pay how they want and on-demand, utilising more sophisticated biometric technology to secure the transactions. 
Greater interoperability and partnerships in the crypto/blockchain space
The blockchain industry will continue to speed into mainstream understanding. There will be more partnerships formed with traditional financial institutions and growing token adoption of both early and emerging currencies.
SEE MORE: 
With 5AMLD on the horizon, crypto businesses will be seeking the best ways to facilitate smooth interoperability between fiat and crypto to offer the best service for their users.
A move away from microservices being in their own individual repository
Microservices are a hot buzzword for many companies looking to break their application logic into smaller chunks that only act when called. It is becoming more and more apparent that current architecture is not easily manageable as the number of services increase.
Some companies are moving to a new 'monolith' style (as opposed to the traditional, outdated monolith style) where all the services are in one place but still act of their own accord when deployed. The reason for this is that they make things much more manageable - services can be updated simultaneously and errors can be caught much faster down the line.
Traditional institutions modernising their infrastructure 
To keep up with the changing market, more traditional institutions will modernise their infrastructure to keep up with the ever-growing Fintech space. There will be more partnerships, more FinTech capabilities appearing on traditional financial institutions' offerings and more choice available to consumers looking for highly functional financial products.
For more information on all topics for FinTech, please take a look at the latest edition of FinTech magazine.