Financial Services (FinServ)
Top 10 Most Influential Fintech Companies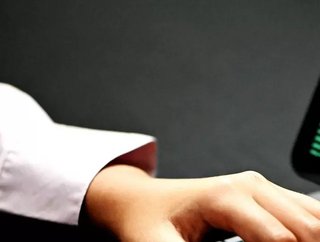 We take a look at ten of the most influential Fintech companies of today
Financial technology is taking over the world of banks and payments. Technology is continuously innovating today finance companies and our methods of payments. In this list, we take a look a the top 10 most influential Fintech companies in the world, from credit services to cryptocurrency, following research conducted by Utility Bidder.
10. BlockFi
BlockFi was founded in 2017 by Zac Prince and Flori Marquez in Jersey City, USA. BlockFi is a platform that allows users to buy, sell and earn cryptocurrencies, some users are even able to earn over 8% a year on their holdings. The company is now valued at over $3 Billion and has over 130,000 Twitter followers.
9. Carta
Carta is a Fintech company based in San Francisco, the company was founded in 2012 by Henry Ward and Manu Kumar. The service specialises in capitalisation table management, they created the technology to help companies, investors and employees manage their equity, this is done through the digitalisation of paper stock certificates. Carta is now worth over $6.8 Billion and has over 21,000 Twitter followers.
8. Gemini 
Founded in 2014 by Cameron and Tyler Winklevoss, Gemini is now worth over $5 billion and has 295,000 followers on Twitter. Gemini was the first company to be licensed in Zcash exchange. The service allows users to trade, buy and sell cryptocurrency and digital assets, the platform supports over 40 different cryptocurrencies.  
7. Chime 
Chime is an American fintech company, which allows customers to online bank fee-free. The platform lets users access mobile banking systems through the Chime website and app, the company makes the majority of their money from collecting interchange. Chime now has over 8 million users and is worth over $1.4 billion, with over 135,000 twitter followers.
6. Current 
Current is a fintech service which offers online banking, mobile banking, and financial services. First established during 2015, by Stuart Sopp the company is based in New York City. The company was started in order to provide premium finance services to everyone, Current is now worth $2.2 billion and has nearly 550,000 twitter followers. 
5. Wise
Established in 2011 by Kristo Käärmann and Taavet Hinrikus, the Wise platform is now worth $11 billion. Based in London, Wise is a financial service that allows users to send money to other countries and receive money in alternative currencies. The company was started in order to reduce the fees when sending money abroad, this has now become one of the most popular transaction platforms with over 99,000 twitter followers in total. 
4. Klarna 
Klarna is one of the biggest and most popular fintech companies at the moment being worth over $31 billion. The company offers financial services through their website and application, the platform gives the user the ability to 'buy now, pay later' or pay in three instalments. Klarna was founded in Sweden during 2005 by Sebastian Siemiatkowski and now has over 4 million monthly users. 
3. Kraken
Based in California, Kraken was founded in 2011 by Jesse Powell. The company is a finance service/bank that provides a platform where users can trade in crypto currencies, the service currently supports 72 different cryptos. Kraken operates in 176 different countries and around 48 states in America. The company is now worth $20 billion and has over 780,000 followers on twitter.
2. Stripe
Founded during 2009 by Patrick Collison in San Francisco, United States, Stripe has become one of the biggest fintech companies, valued at $95 billion. Stripe is an online payment and credit card service provider, which allows customers to purchase safely, and with the efficient funds before they even have them. The platform currently has 3.1 million active users and over 180,000 followers on twitter.
1. Robinhood
Robinhood, created by Baiju Bhatt and Vlad Tenev is a financial services company that allows users to trade stocks commission-free, and exchange crypto currencies. The service is available via a mobile application, the company started in order to make trading safer and easier. The application has around 22.5 million users and the company are now worth $11.7 billion, as well as having over 500,000 twitter followers.