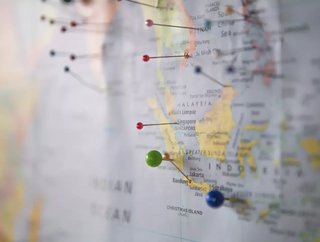 We take a look at ten of the largest banks dominating Southeast Asia.
A huge percentage of the banking industry lies within the countries of southeast Asia. This region has banks with billions worth of assets, we take a look at 10 of the largest.
10. Siam Commercial Bank 
Siam Commercial Bank established in Thailand during 1904. This bank has 287 branches, over 900 ATM machines and 27,000 employees. The Siam Commercial Bank was the first commercial bank in Thailand.
Total assets (billions of US$): $109.4
9. Krung Thai Bank
The Krung Thai Bank is based in Thailand, Bangkok and Watthana, and was founded in 1966. BTB is a public limited company and was created in the merging of Kaset Bank and Monton Bank. The bank has over 29,000 employees and 500 branches.
Total assets (billions of US$): $111.3
8. Public Bank Berhad
The Public Bank Berhad is based in Kuala Lumpur and Malaysia, the bank predominantly operates in the Asia-Pacific area. Public Bank Berhad was first founded in 1966 and is the third largest bank by shareholders. It has a total of 19,000 employees, 264 branches in Malaysia as well as another 148 overseas.
Total assets (billions of US$): $112.2
7. Kasikornbank
First established in the year of 1945 in Thailand by Choti Lamsam, Kasikornbank has been on the stock exchange since 1976. The bank has 887 branches, 8184 ATM machines and over 20,000 employees. 
Total assets (billions of US$): $122.1
6. Bangkok Bank
Bangkok Bank was first founded in 1944 by Chin Sophonpanich. The bank has over 1165 branches in total, and over 27,142 employees. Bangkok Bank offers a variety of services such as digital banking, internet banking, mobile banking as well as ATM services. The bank is headquartered in Bangkok and operates in over 15 countries.
Total assets (billions of US$): $127.6
5. CIMB
Headquared in Kuala Lumpur, Malaysia, CIMB Group was first established during 2006. CIMB is an investment bank that has over 1,080 branches just within this region. The bank has branches and services available in 18 different countries with a total of over 40,000 employees. CIMB is the 5th largest Southeast Asian bank with over 16 million customers.
Total assets (billions of US$): $149.7
4. Maybank
MayBank was founded in the year of 1960 by Khoo Teck Puat. It is a Malaysian universal bank which mainly operates in Singapore, Malaysia and Indonesia. Maybank is one of the most valuable banks in this area with 22 million customers. The bank also has 2600 banking branches along with over 43,000 employees in total. 
Total assets (billions of US$): $213.0
3. United Overseas Bank 
Founded by Wee Kheng Chiang in Singapore during 1935. The United Overseas Bank is an investment bank as well as a financial services, with over 500 offices across 19 different countries. The bank has 68 branches in Singapore alone along with its headquarters. In total United Overseas Bank has around 24,853 employees. 
Total assets (billions of US$): $326.7
2. OCBC Bank
Oversea-Chinese Banking Corporation known as OCBC Bank is a multinational finance and banking services company. First founded in Singapore during 1932 by Mr Lee Kong Chian, who mergerged the three banks (Chinese Commercial Bank Limited, the Ho Hong Bank Limited & the Oversea-Chinese Bank Limited) to form OCBC Bank. The bank has more than 570 branches and officers across the 18 countries they operate in, around 100 of these are located in Hong Kong. 
Total assets (billions of US$): $394.5
1. DBS Bank 
DBS Bank is the largest bank by assets in Southeast Asia, with over 24,000 employees, 250 branches, and 1100 ATM machines across 50 different cities. DBS Bank was established in Singapore during 1968 and is a multinational bank and finance service. The bank is known to be the safest bank across all of Asia, providing a range of services such as consumer banking, business banking and private banking. 
Total assets (billions of US$): $491.9