Why B2B Financial Services Should Meet the ESG Criteria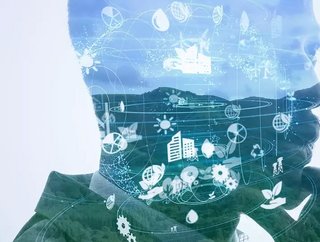 Discover why it's essential for B2B financial services companies to set sustainability goals. Does your brand respond to your target audiences' ESG agenda?
For years, businesses in the B2B sector had a behind-closed-doors mentality. While their B2C counterparts had to address – and be seen to address – the growing concerns of consumers and the outside world, that didn't really apply to them. But times are changing fast.
Look at fossil fuels as an example. For many years they made up the most significant chunk of the S&P 500 and believed they could push aside the complaints of environmentalists. Now share prices have dropped dramatically, and they're being forced to make pledges and embrace renewables.
Why should B2B financial services care? Because it's not about what niche sectors of society think anymore. There's growing scrutiny coming from lots of different angles – investors, regulators, stakeholders, suppliers, employees. Sustainability and environmental, social, and governance (ESG) issues are being thrust to the forefront of corporate agendas because of what business leaders now perceive to be necessary.  
And those businesspeople have choices. What B2B financial services brands stand for is, therefore, having a greater bearing than ever before. We need to recognise that being responsible for the way we conduct business is fast becoming a commercial imperative.
So whether you're a financial services start-up or a scale-up looking for investment, or a legacy brand in the business of futureproofing, it has never been more critical to address these concerns – and communicate vision, purpose, values and key messages. Connecting your sustainability strategy and goals to your brand strategy is essential to achieve authenticity and set the tone for your company's culture, both internally and externally.
The human touch
But that can be easier said than done. A survey by asset management company Schroders found that the vast majority of businesses struggle to find their way through the maze of ESG regulations, terminology and industry frameworks and have difficulty developing and communicating their point of view.
Partnering with a brand strategist and getting an outside perspective can be the key to unravelling these complex issues and presenting them back in an easy-to-understand, people-friendly fashion, ensuring everyone gets where you stand and how you can deliver on crucial externalities.
In many ways, the B2B abbreviation is part of the problem. It seems to imply that dry, functional branding and overly complex communications are just fine. But B2B financial services companies and their brand and communication partners should never forget that business people are still people. They need to be taken on a brand journey so that they can digest complex structures and processes just as much as anyone else.
But unfortunately, we're seeing lots of companies string together buzzwords and then sit back. At the same time, people nod their heads politely – only to realise later on that the outcomes they expected aren't there because people didn't understand sufficiently.
Brand strategies need to evolve to include messaging that will explain clearly to key stakeholders why such principles are relevant to company activities. People don't want empty promises. But if a robust framework is put in place, it can serve as the foundation for internal and external messaging.
Make a strong connection
So how do you cut through and connect in a meaningful way? It's about going back to basics and having the confidence that great creativity can get the job done. Creative storytelling uses solid visuals and content to explain concepts in really accessible and engaging ways.
But it would help if you established a strong foundation. Ease of explanation comes from really understanding the information that supports creative thinking. When your brand partner gets the landscape of your organisation, or a specific challenge that you face from a strategic viewpoint, the creative and easy-to-interpret outcome is simple to implement. And then leading with a human, passionate approach reduces the complexity.
We're seeing a lot of small, up-and-coming growth companies in the financial services sector respond, so kicking the can down the road isn't really an option anymore. Ecolytiq, for example, is on a mission to create a climate action infrastructure for sustainable finance. It helps its customers make green-led decisions about businesses' carbon offsetting and investing.
Companies with strong ESG credentials outperformed throughout 2020. Figures from Fidelity's 'Putting Sustainability to the Test' report showed stocks at the top of the fund house's ESG rating scale outperformed those with weaker ratings every month from January to September. The report, which analysed 2,660 firms and was published at the end of last year, showed stocks with the lowest ratings lost 23 per cent in the nine months to September, while those with the top ratings saw a positive return of 0.4 per cent.
There's no getting away from this. The B2B financial services sector needs to adjust to the new demands of the business community, and it's simply more profitable to do so.
***
About the author: Alex Cleveland, partner at fst.