Swedish fintech Trustly's 8 tips for protecting your data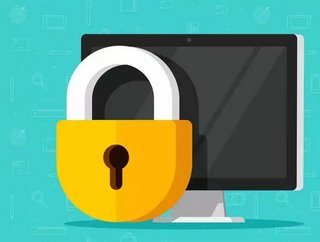 Dimitrios Stergiou is theChief Information Security Officer at Trustly Today, our digital lives are more active than ever. Consumers and businesses b...
Dimitrios Stergiou is the Chief Information Security Officer at Trustly
Today, our digital lives are more active than ever. Consumers and businesses both understand the need to protect themselves and their customers, given that data is now worth more than its weight in gold. Whether it's our everyday data for online banking or ecommerce, or business-level security around regulations or ethical AI,  efforts to protect us online are more widespread than ever – and the introduction of the General Data Protection Regulation in 2018 only served to further strengthen our defences by putting the privacy rights of individuals front of mind. 
Even though we're more privacy and security aware cybercrime still seems like a bigger threat than being pick-pocketed in the street. Why? Because the line between our digital and real lives is only getting blurrier and we're embracing it, expecting services and speed that deliver the best experiences. Even lifestyle products are getting in on the action, embedding RFID blockers in anything from wallets to travel luggage to help us manage our privacy.  
While we navigate this bold new world of better experiences, we need to continually educate people about the critical importance of data security. At best, it's wrong to assume that we're all technically equals – as anyone who has tried to teach a parent how to spot a data scam will know. At worst, the frequency with which we see the words "cybersecurity" and "attack" together have given us a preview of the damage that cyber-insecurity might do.    
So for what it's worth, let's tally up the tips: 
1. Avoid using public and open Wi-Fi networks, or use a VPN if you really need to use an open Wi-Fi network.
2. Install software updates on your devices, and make sure they're from proper sources.
3. Don't use the 'Remember me' functionality for online banking. Instead, use a password manager to store your secure passwords.
4. Choose a bank's native mobile app before mobile web, but never "side-load" a banking app – always access from the proper sources.
5. Use security questions to protect your account, if available. However, don't use questions where someone could easily guess the answer by looking at your social media, for example your pets' or children's names. 
6. Use two multi/factor authentication, if available. In addition, put pressure on your service provider to establish it if it's not available.
7. Set up banking alerts for possible breach attempts, and make sure you monitor them.
8. Only use trusted sites for your online shopping, and only provide personal information or credentials over secure links (check if the site address begins with "https://" and that the certificate corresponds to the site you are communicating with). 
Raising awareness is important. But what can we do to raise the importance of data privacy further?  After GDPR, companies are obliged to show what data they have and what they do with it, and risk paying hefty fines for anything less than transparency. If we assume that no one is going to look after our money as well as we do ourselves, then are the financial services that go beyond regulation – and build a name in data trust – the ones who will win our digital hearts?  
SEE MORE: 
Today, we should all feel as secure with our online payment transactions as we do with our banks. How can we ensure this? By using your own bank details to make payments online. There are several providers of this payment method around Europe and there is growing interest because of its convenience and speed while having the same security level afforded by banks. Customers should always know exactly how their bank and payments provider are using their data, and feel confident that their transactions are registered with the consumer's bank using the same encryption that the banks themselves use. Further, all consumers should feel safe in the knowledge that their payment provider only collects the data they need to protect big picture concerns that businesses should handle on our behalf – anti-money laundering, counter-terrorism and monitoring payment flows. Paying with your bank details actually helps your bank to tell that one payer is not another. 
In conclusion, data privacy has never been more critical to how we live our lives. How we learn about the value of our data, and who we trust to understand it as well as we do, is evolving fast. There's a very human need to stay close to the things that belong to us – our money and our data.