Slack: fintechs, digital transformation and banking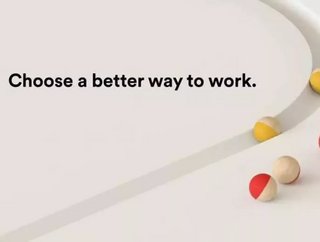 UK Head of Slack, Stuart Templeton, discusses customer-first generation, digital transformation and how fintechs are driving progress in banking The su...
UK Head of Slack, Stuart Templeton, discusses customer-first generation, digital transformation and how fintechs are driving progress in banking
The success of the UK's tech sector is well documented. It leads European tech investment, is the third largest birthplace for unicorns, trailing only the US and China, and it nurtures world-class talent from home and abroad. However, one slice of this already impressive sector stands even taller than the rest. The UK's fintech companies are world leading in every sense of the phrase - achieving the highest investment globally and taking responsibility for kickstarting a revolution in the way that banking operates. 
This leadership position wasn't necessarily always the case. The Bank of England, which was responsible for modern banking in the UK, was some 300 years late compared to banks in Italy, when it opened in the late 1600s. Despite this somewhat sluggish start, if we skip forward another 300 years, the UK had fought to establish itself as the highest net exporter of financial services, and cemented its position as one of the world's primary financial hubs. 
We're now entering a new age of banking. The fintechs are being handed the torch and are tasked with building upon the legacy of UK banking. With a 61% growth rate in fintech employment, and the highest consumer adoption rate in the West, they are off to a fantastic start. The roaring success of UK fintech can be chalked up to three key factors that provide valuable lessons for other businesses looking to replicate their growth. 
The customer-first generation 
As millennials become the largest generation in terms of both the make-up of the workforce and the weight of their consumer value - by 2020 close to half of the global workforce will be millennials - the expectations for how services like banking should function has changed dramatically. 
Coming of age in the digital era and entering adulthood alongside the dawn of the smartphone, this group has come to expect instant access to information and a slick digital experience. While nobody of any age enjoyed filling out paper forms, tedious queuing or trudging to a distant bank branch in the rain, digital natives simply won't abide by it. Likewise, as Generation Z are now entering adulthood, a failure to meet these new digital demands comes at the peril of legacy organisations. 
Challenger banks such as Monzo and Starling swiftly recognised and responded to this shift. Taking an experience-first approach, these innovators built apps that cut the busy-work out of banking. Focusing on simplifying the experience of everyday tasks - splitting a meal with friends, checking your balance or counting up the bills for the month, for example - led to skyrocketing user growth and fundamental changes in the way banking functions. 
Understanding the needs of this new generation, as well as the unheard wishes of the customers of traditional banks that came before them, sounds simple. However, understanding those needs was only the first step. Responding to them required the ability to adapt and align rapidly. To meet a fundamental change in customer expectations, fintechs required a fundamental change in the way the workplace functions. 
Working with the right tools 
Building an agile work environment has been central to fintech's ability to innovate. Monzo made agility central to its operation from the very beginning. With over 1.3 million customers, the bank relies on channel-based communication, rather than email, to connect key teams and coordinate its response to incidents such as outages. 
Moving quickly can mean hitting bumps in the road, but by coordinating rapidly through channels to respond to any issues in real-time, Monzo has been able to scale at a phenomenal rate while still offering the world-class customer experience it has built its name upon. 
Monzo's approach represents a better way of working together. By replacing email, which works poorly and limits each person's view with channels, which are transparent and designed from the bottom-up to offer a rich permanent, searchable record of knowledge, organisations can coordinate and align more easily. 
The importance of culture 
Identifying shifting customer needs ahead of the competition and putting the right tech infrastructure in place to respond to them with agility are both core to building a successful organisation. Underpinning everything, however, is culture. Culture defines an organisation's approach to its employees and how those employees work together; it is critical to a company's success or failure. 
In a world in which remote working and dispersed teams are becoming the norm, building an effective company culture is more crucial than ever. 91% of workers have said they are looking to feel closer to colleagues, while nearly 75% want to feel more connected with remote colleagues. In the global market of finance and banking, the importance of enabling remote collaboration and connectivity cannot be understated. 
Connectivity can be driven by inclusive and transparent communication, giving those working away from the office a full view of all updates, while features such as video calling can reduce the sense of distance even further. Beyond teamwork, new tools can also build culture in other ways. For example, enabling employees to feedback to HR departments more easily. Bots can provide quick check-ins with employees to gather feedback on challenges they face, which can then be actioned by the team. For the fast-growing fintech sector, which has to attract a huge pool of highly sought after talent, the growth achieved so far would not have been possible without a culture-first approach to work. 
With a cocktail of deep customer understanding, a tech infrastructure that enables alignment and a foundational culture that champions transparency and autonomy, the UK fintech sector demonstrates that even the most established sectors can be innovated upon. If we can apply our learning from them, the opportunities to evolve more legacy sectors for the next digital age are endless.