Skybox Security leader: more females needed in cybersecurity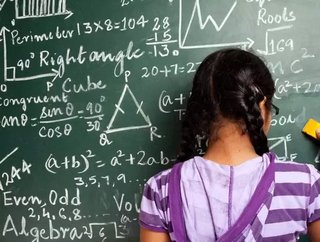 Today (11 February) marks International Day of Women and Girls in Science – a day earmarked to recognise the critical role played by females in scienc...
Today (11 February) marks International Day of Women and Girls in Science – a day earmarked to recognise the critical role played by females in science and technology as well as encouraging the next generation of women and girls to get involved in the industry.
With cybersecurity a massive part of the technology industry, it is especially vital that finance firms have well formulated, effective offerings in this field and employ only the best professionals to protect their company (and their consumers) against potential threats to important data.
Currently, only 10% of the profession is female according to Cyber Security Challenge, Sivan Nir, Threat Intelligence Team Leader at Skybox Research Lab, Skybox Security, has spoken out about the need for diversity in the industry.
"The number of women in cybersecurity is far too low," she commented. "This is such a waste because it's a field that's longing for more skilled people to join up so that the challenging skills gap can be closed. It's a perfect industry for women to work in: because cybersecurity is so new and dynamic, it's a field that welcomes and thrives on diversity. My own team comes from all walks of life, which is one of the main reasons why we're so successful at researching and understanding the context of cyber threats."
See also:
Cryptocurrency ATMs launched in the Philippines
Japan named top country for cybersecurity L
Line to invest $182mn into mobile payments arm
Nir is a key part of Skybox's research arm which aggregates intelligence from a number of public and private sources and researches more than 700,000 sites in the dark web – it utilises this data to create threat intelligence. Prior to joining Skybox she worked at the Office of the Prime Minister of Israel as a Business Analysis Team leader and Product Manager.
Skybox offers a platform which measures vulnerabilities, threats, firewalls and compliance and manages all these aspects to help keep businesses secure. Some of the company's notable customers include Johnson & Johnson, BT and Orange.
"To get more women and girls into my profession, you need to start young," she added. "Girls need to be encouraged to make more tech-oriented education choices when they're still at school: working in technological fields should be seen as exciting, not intimidating. Cybersecurity, in particular, is never boring – we tackle real-world challenges at a fast pace every day.
 "Women need to feel that they are encouraged to take chances with their STEM career choices. I've benefitted from studying bio-technology engineering at university – it led to me becoming a data analyst and finally to leading a cyber threat research team for a global organisation. There are many rewarding opportunities out there for women in cybersecurity and I'm excited to see more join our ranks in the future," Nir concluded.