Singapore Launches National Programme for AI in Finance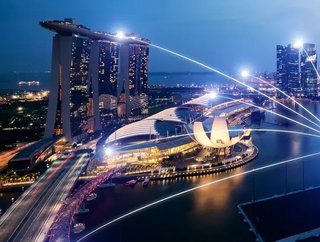 Singapore has committed an additional $180 million to boost AI research as part of its plan to apply the technology to improve financial services
The Singapore government is investing $180 million in a new national artificial intelligence (AI) programme in finance backed by Mr Heng Swee Keat, Deputy Prime Minister of the jurisdiction.
The authorities will use this investment to fund research and development, establish AI centres of excellence, and create an engineering talent pool to develop AI applications. The country has been researching AI since 2019, when it poured significant resources into building AI skills in order to become a leader in the field by 2030.
How AI is helping the Singaporean financial industry
In the long term, disruptive technologies will revolutionise the entire sector. Financial institutions (FIs) have used first-generation AI for data aggregation and user authentication throughout the years. However, these businesses increasingly require more advanced systems to crunch complex data in order to make crucial business decisions.
In this way, AI has been used to offer customers better service and faster transactions. In addition, banks have also found new ways of using artificial intelligence for fund management with machine learning algorithms operating in real-time by analysing thousands of pages of information about an investment opportunity within seconds.
Data security
In this category of data security, Singapore has the Anti-Money Laundering / Countering Financing of Terrorism (AML/CFT) Surveillance and Analytics Programme (ASAP) initiatives. As part of this initiative, a critical project coined COSMIC (Collaborative Sharing of Money Laundering/Terrorism Financing Information and Cases) will be implemented in 2023. It is a project designed to improve AML/CFT monitoring analytics.
AI provides data security in banking by using algorithms to detect patterns in fraudulent activity. Financial organisations can exchange and analyse data on consumers or transactions falling into significant risk levels using the secure data exchange platform through these initiatives. Knowledge obtained through these types of exchanges may aid finance companies in detecting and shutting down illicit networks and safeguarding Singapore as a financial hub.
Collecting and analysing data
The pros and cons of collecting big data in the finance sector have been widely discussed in recent years. Banks are now collecting information from a multitude of sources to make informed business decisions. The NovA! initiative is the first step toward the enhancement of AI in these fields of data gathering and analysis. The goal of the project is to become an AI technological platform for risk analysis.
At first, NovA! will assist FIs in using AI to assess a firm's environmental impact and identify new environmental threats. In addition, the project will include numerous other use cases in future phases, including the development of more advanced AI capabilities.
The NovA! initiative, developed by Aicadium, will also help financial institutions analyse sustainability-related assets and risks in a more efficient way. Companies can often overstate their green credentials, meaning they make statements or do something to make themselves seem like they care about the environment when they really don't. In the future, FIs will use AI to identify such risks more quickly.
Another initiative in the category of data collection and analysis is the Veritas Project. According to the Monetary Authority of Singapore, it is "an AI governance initiative to help FIs utilise AI and Data Analytics (AIDA) responsibly based on MAS' fairness, ethics, accountability, and transparency (FEAT) principles." The Veritas Project aims to develop the Veritas Assessment Methodology and Toolkits and the Veritas Ecosystem.
Research, insights and networking
Finally, the Singaporean authorities have two more projects in the works for further study, knowledge, and networking. First, the AIDA Grant will provide funding assistance of up to $1.1 million for FIs to use AIDA methods to produce insights, make decisions, and formulate strategies using AI.
The second initiative is called FINAiM, short for Finance, AI and Marketplace. It encompasses conferences and panel discussions designed to encourage the exchange of information about AI adoption among researchers, fintech providers, and FIs.
The rise of artificial intelligence
The future of finance seems to be in a world where financial institutions have access to all their customers' financial information and can make more informed decisions about how best to serve them. Banks and financial technology businesses are increasingly using AI in conjunction with open banking to provide a better service and offer more personalised offers.
The adoption of AI in finance has opened the door for its widespread use and improvement across a variety of processes. With its application areas in terms of AML and CFT, the Singaporean authorities, in partnership with financial institutions, are helping make the overall world safer thanks to computer algorithms and machine learning.