PwC divests fintech business in management buyout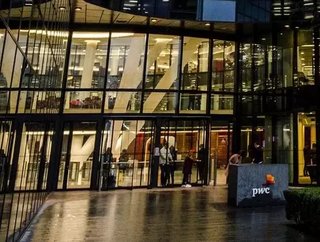 The rebranded business LikeZero will be led by former PwC Director Michael Line amid increased scrutiny of the Big Four...
PricewaterhouseCooper (PwC) is to divest its fintech division eBAM in a management buyout.
The acquisition was backed by private equity firms Souter Investment and Manfield Partners, and led by former PwC Director Michael Line who will helm the new business, rebranded to LikeZero, as Chief Executive. 
LikeZero uses data-driven proprietary technology to automate risk analysis for financial organisations. It serves around 10 of London's biggest financial firms. With pressing issues such as Brexit, COVID-19 and the recent switch from Libor to SOFR, Line says risk assessment has become "increasingly challenging". 
"I'm convinced that our proprietary software and expertise is the best in the market and there lies the opportunity for us," he adds. "This is a hugely exciting moment for our business."
The move follows a clamp down on potential conflicts of interests between auditors and their clients. Four years ago the Financial Reporting Council (FCR) imposed their first restrictions banning the Big Four accountancy firms from supplying their audit clients with financial technology products. More recently in late 2019 the FCR imposed new restrictions to increase impartiality in the audit process, extending the embargo to other advisory services. 
More Big Four shake-ups to come
Chris Biggs, a Partner at Theta Global Advisors, expects further shake-ups as the pandemic refocuses the lens on dominant accountancy firms and their interests: "Now, they are beginning to sell-off businesses that could be deemed to go against regulations and this is unlikely to be the final announcement in the space." 
He warns that if auditors don't dramatically cut back on their non-audit business, "we could see audits moving to be the responsibility of government-led bodies".