NFTs: A token of trust in the digital world
By Juan Miguel Pérez Rosas, CEO, Finboot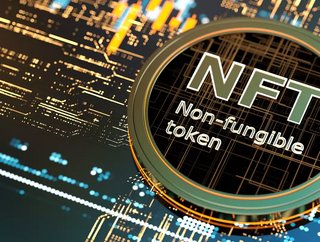 Juan Miguel Pérez Rosas, CEO of blockchain tech company Finboot, on why the rising popularity of NFT's is more than just a fad
NFTs have recently taken the world by storm, as media headlines in the last month will attest. The digital artist Beeple sold the NFT for one of his pieces for a record US$69mn in a Christie's auction. Jack Dorsey just sold a digital version of his first tweet for over $2.9mn in the same way, with the buyer comparing it to the Mona Lisa. The band Kings of Leon are even selling their new album in the form of an NFT.
In simple terms, NFTs, or non-fungible tokens, provide verification of ownership of a digital asset. They are unique digital tokens stored on a blockchain ledger, which means that they cannot be changed or tampered with. Traditional artworks, such as paintings or sculptures, are valuable because they are one of a kind and cannot be replicated. Conversely, digital files can be easily – and endlessly – copied. However, by purchasing an NFT, the buyer can prove that they own the rights to the "original" digital asset.
There have been mixed responses to NFTs' sudden popularity, with some seeing it as the emergence of a new asset class, while others cannot wrap their heads around the idea of paying such large sums of money for a digital asset that can be duplicated.
However, surely this is a natural evolution in today's digital world? As with traditional art, digital art is only worth what someone is willing to pay for it. In theory, anyone could have an excellent replica made of a traditional artwork if they wanted to, but a large part of art's value is derived from its originality. Serious art collectors don't want a copy. Countless people around the world have Matisse prints on their walls, but it isn't the same as owning the original painting. Why should it be so different for digital art?
Blockchain is enabling monetary value to be assigned to the "digital twin" of a physical asset and, by virtue of distributed ledger technology, creating a virtual environment in which the authenticity of a digital asset or "twin" is a separate value in its own right - due to the unique corresponding verification on a blockchain. Digital twins have not instantly taken off in the mainstream, as the risk of duplication has been a significant deterrent – however, NFTs are paving the way for a new era of trust in digital assets. 
For our part, we see NFTs as yet another way that blockchain is creating opportunities and shaping the world in which we live. Blockchain's ability to record data securely and immutably is an incredibly important technological advancement, and it is no surprise that it is being capitalised on in so many different ways. 
This powerful technology has certainly come a long way since its origins as the foundation of cryptocurrency, and we are seeing new applications every day. We set up Finboot in the first place because we could see the value of introducing blockchain to enterprise supply and value chains, and we're seeing the technology deployed in a number of ways by our clients, from invoice reconciliation to the verification of sustainability credentials, giving them a competitive edge as well as building trust.
Some might be skeptical about NFTs but they would be wrong to dismiss it as a passing fad. NFTs effectively solve the problem of authenticity and, because the tokens are stored on a decentralised database, the record is public, significantly reducing the possibility of theft or fraud or theft. NFTs are a game-changer, and this is just the start. 
This article was contributed by Juan Miguel Pérez Rosas, CEO, Finboot